When you created an account, you created a user profile with login details like a username, email, and password. You also decided if Kahoot! can send you information, offers, recommendations and updates. Many of these details can be updated anytime.
Username
Your username is publicly displayed on kahoots that you make visible to everyone. Other users can share with you or search for your content by your username.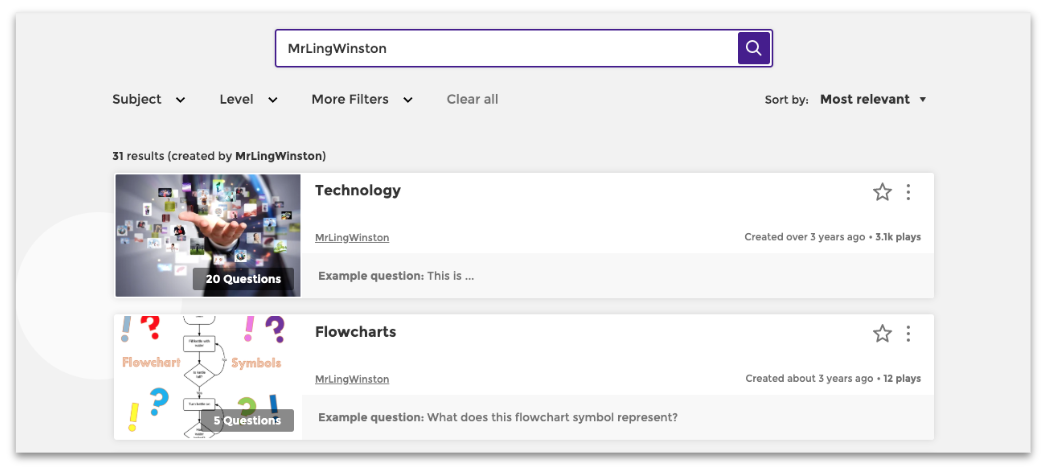 No two Kahoot! users/accounts can have the same username.

Usernames must be between 6 to 20 characters.

Usernames cannot contain spaces or symbols (except underscores and periods).

Usernames should

not

include identifiable information, like your real name.
For our services to work properly, it's important that your username is not changed at whim. If for some reason you need a new username, please let us know and we'll explore what's possible.
Password
If you didn't sign up with Google or Microsoft, then you have a password on file with us you must use with your username or email to sign in to your account. If you ever want to change your password, you can do the following:
Click the gear in the top right corner of the screen.

Click "Change password".

Enter your old and new passwords, then click "Save".
Don't know your password?
No problem! On the login page, click "Lost your password?" and submit the email address tied to your account. You'll be emailed from noreply@getkahoot.com a message with your username and a one-time use link to set a new password. The link is valid for up to 24 hours after submitting your email.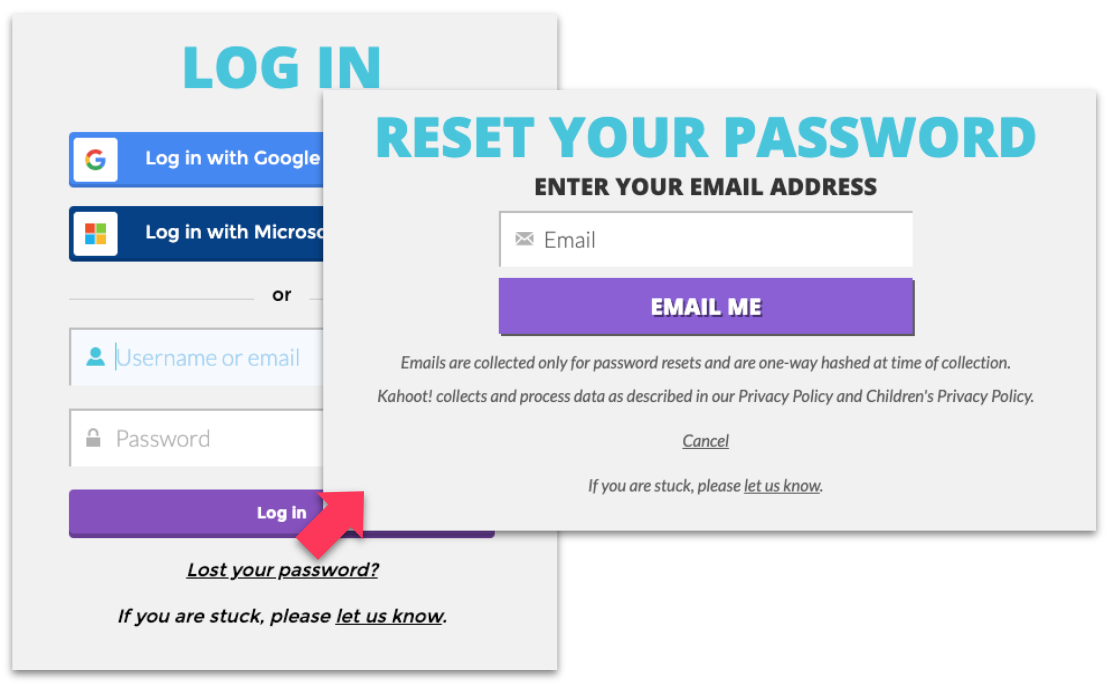 Not receiving a password reset email? There are two possible reasons:
Seeing an error saying try again later?

This tool is rate-limited to prevent exploitation. Please try again in about an hour, or use a different device for immediate use.

Advised to check your inbox but nothing's there?

Your email service may be blocking our service notifications. Schools and businesses often provide email addresses that are often controlled by a service with heightened security settings. If you don't find our email in your spam folder, you'll need to contact your email server's IT admin and request they whitelist

noreply@getkahoot.com

so you can receive service notifications from us.
Email
Your email may be used for a number of things:
To reset your password.

To send you information or special offers based on your privacy and notification settings.
Update your email
If you ever want to change your email address, you can do the following:
Click the gear in the top right corner of the screen.

Click "Edit profile".

Update the email that's in the "Email address" field and click "Save changes".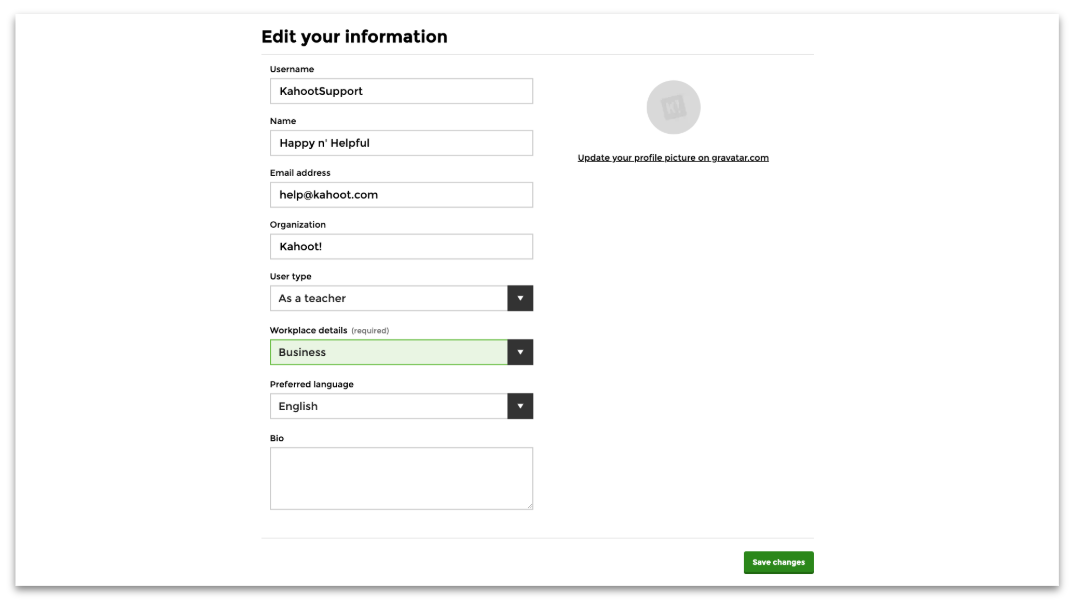 No two Kahoot! users/accounts can have the same email address on file.

Your email address is used to verify you if you

need help

. Please ensure it's correct.