Importing questions is for the

Quiz game type only.

Please be sure to use our downloadable template (described below). Using your own spreadsheet will likely not upload properly.
1. Download our template and open it in a compatible spreadsheet program (MS Excel, Libre Office, Google Spreadsheets, or Numbers).

Type your questions and answers in the designated columns.
Questions have a limit of 95 characters

Answers have a limit of 60 characters

Each question must have at least two answers

Allowable time limit (sec) values are: 5, 10, 20, 30, 60, or 120

Set which answers are correct by listing answer numbers separated by commas (e.g. "1" or "2,3").
2. When ready, save the template to your computer or device.
3. Enter the kahoot creator by clicking "Create" in the top right corner of the platform.
4. Click the "Add question" button on the left panel. In the window that will pop up, you will find the Import from spreadsheet option in the right bottom corner.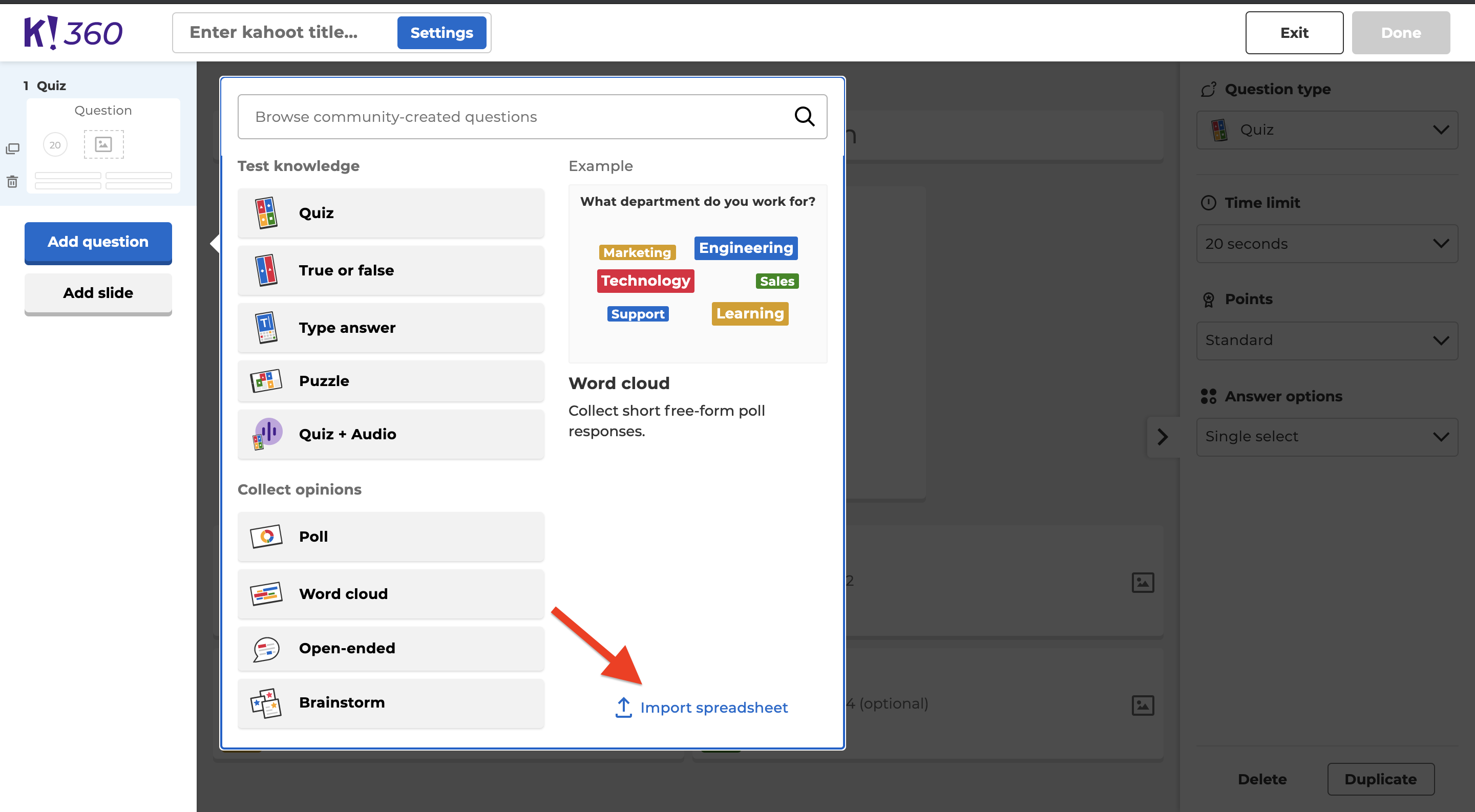 5. Upload a .xlsx file (MS Excel 2007 or newer). You can upload it by dragging it into the Import from spreadsheet prompt, or by using the Select File button to locate the spreadsheet. Now use the Upload button.
Our system will check for errors. If any are found, you can go back to fix them or continue without the problematic questions.
Once imported, your questions will appear in the Game creator section.