You can add a YouTube video to questions as well as the lobby. For guidance on the creator in our mobile app, read this article instead.
Question videos
Question videos can play an important role during gameplay. They can explain a key concept, offer subtle or obvious clues, or encourage participants to think carefully and be patient before answering. Each question can only have one image or video. Learn about uploading an image or our image library instead.
When editing a question, you can use the YouTube link button in the media box to add a video. A prompt will appear for you to paste a YouTube link. If you don't want the entire video to play, you can set "start at" and "stop at" times.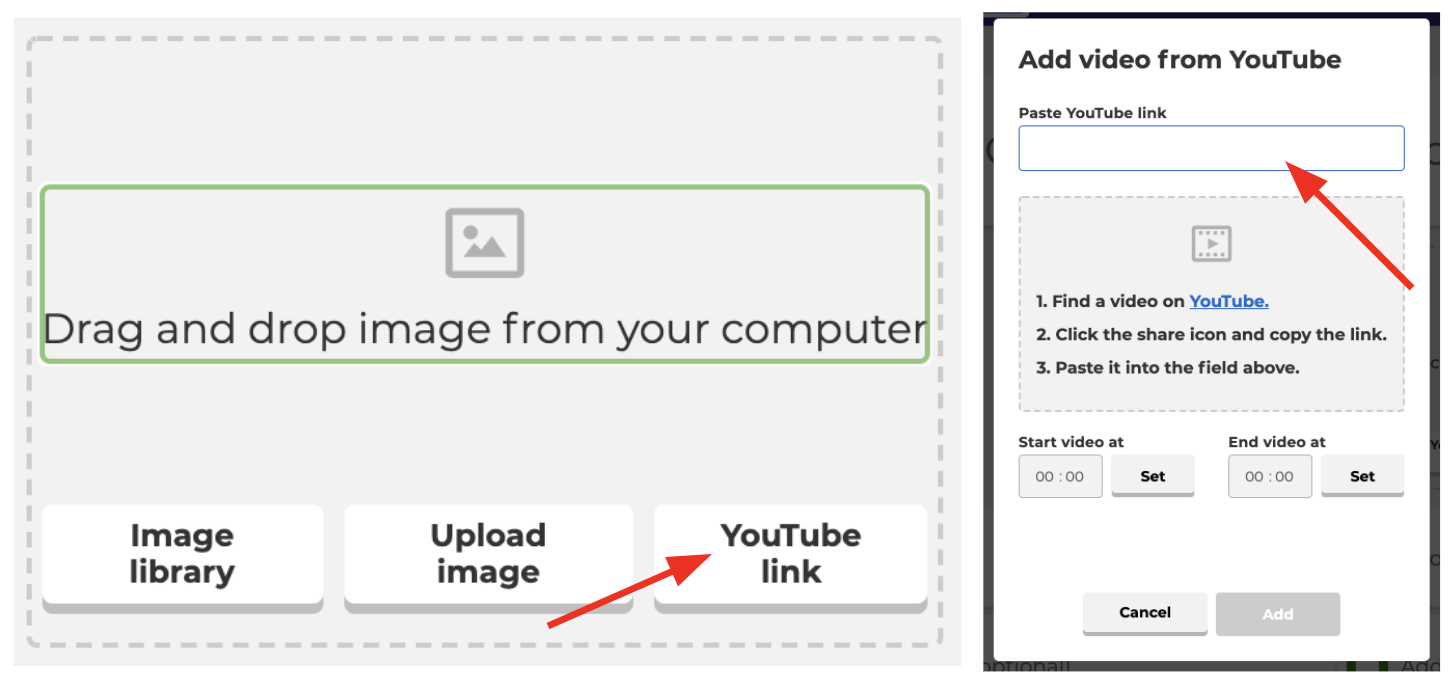 You can also choose to start the video at its current time by playing it and clicking "set" at the desired point.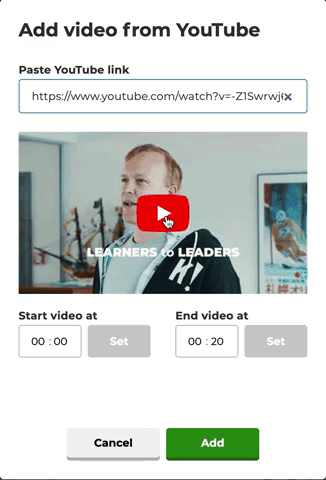 Lobby video
A lobby video will play on repeat in the background while participants join a live game. This can be a useful opportunity to present an instructional or informative video your kahoot is based on. Or you can embed a music video to serve as custom lobby music.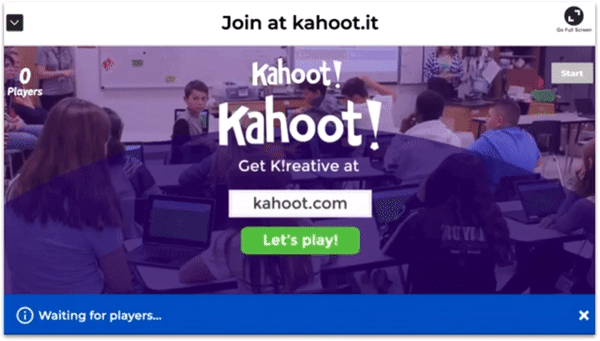 When editing your kahoot's summary, simply paste a YouTube link into the Lobby video field.

Lobby video not playing?
Most modern browsers have updated their policies around auto-playing videos. If the lobby video doesn't autoplay, you can click anywhere on the video to get it going. After that, you can use the play button in the top right of your screen to start/stop it as needed.