Are you wondering if it's possible to play kahoots individually, without a host? Sure thing! You can preview a game before hosting to check how it looks or practice with artificially generated players.
Shortcuts:
Reports are not generated when you're playing in preview or practice mode.
How to preview
Click the three vertical dots to open a drop-down menu.

Click Preview.

The left-side screen imitates

hosting the kahoot

.

The right-side screen imitates playing the kahoot

.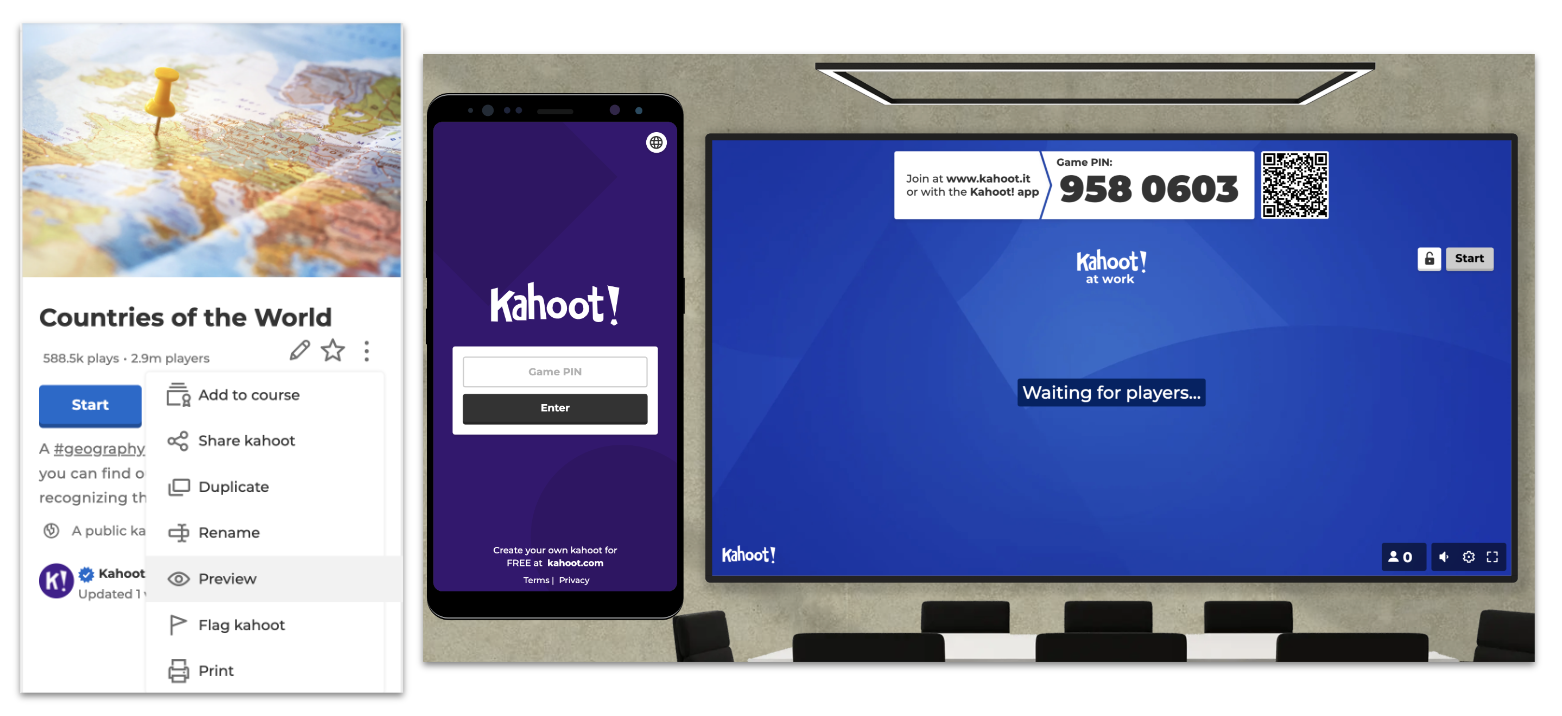 How to practice on your own
Click the Practice option next to the Start and Assign buttons.

You'll be taken to the lobby of a game with automatically generated players.

Insert your nickname and click Ok, go! to start.