Play and learn wherever you are with Kahoot! mobile app. You can choose to play a kahoot on your own or with others. Don't wait, get started now!
Open Kahoot! mobile app on your device.
Tap on the game you are interested in playing.
💡 We recommend searching through the Discover section to find ready-to-play content.

Tap

Play Solo if you want to play by yourself.
In this section, you'll find our study modes and solo game modes.
OR
Tap Host if you want to engage other players.
In this section, you can start a live game, host via FaceTime, assign a self-paced game, and add the game to one of your study groups (available to students).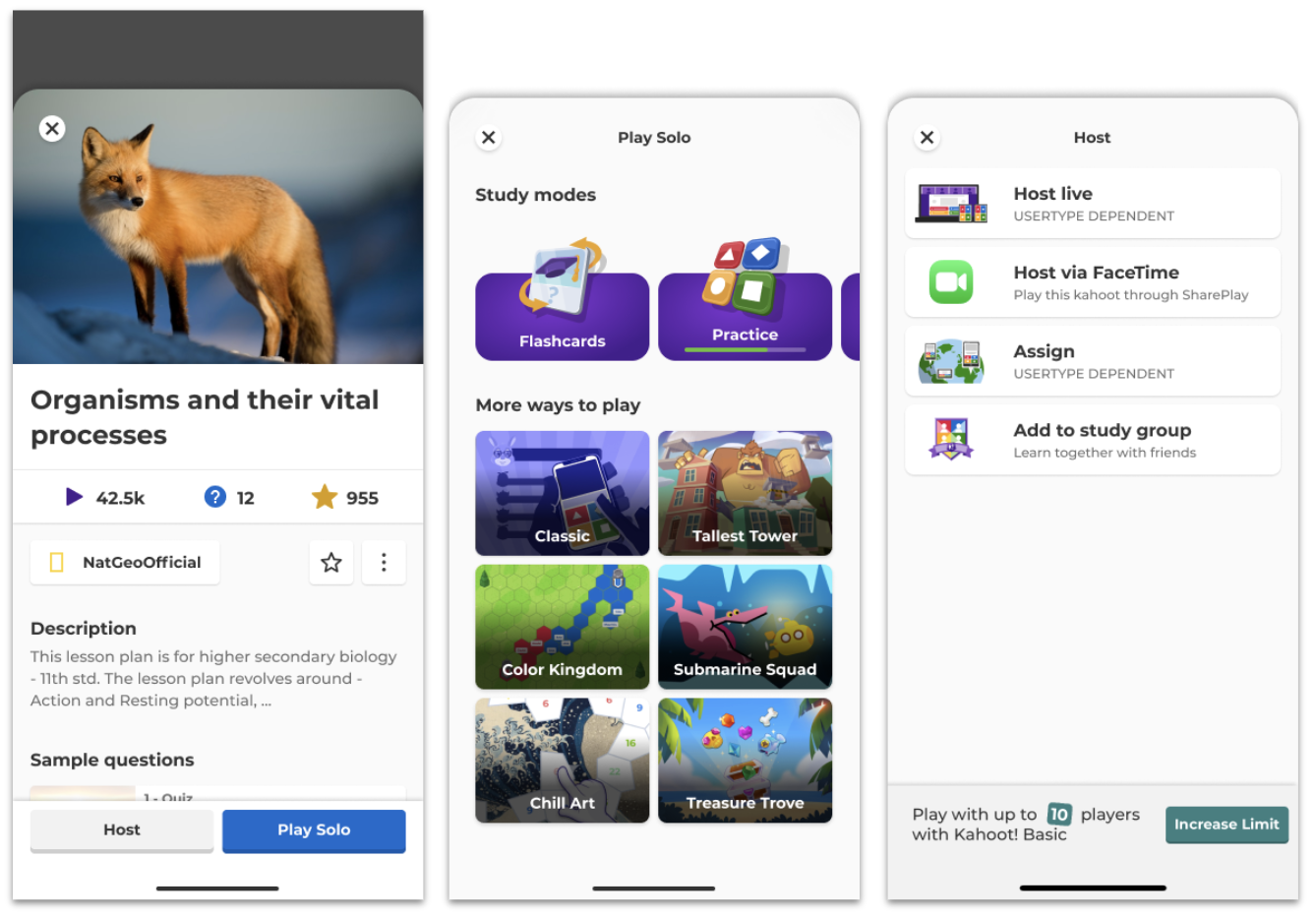 💡 In the mobile app, progress is always saved and can be resumed through the Active section on the Home screen. Players do not need to be logged in to have their progress saved, they just need to use the same app on the same device to resume the assignment.