This article is for:
Owners, admins, and members of Team Spaces*
*(with subscriptions that include the Branding feature).

Owners, admins and members can display a logo during private or team kahoots. This logo is uploaded by the team owner or an admin. Members can then choose which kahoots to display the logo in.
Where does branding appear?
Basic branding will show your logo...
On the lobby screen while players are joining a live game.
On scoreboards between questions during a live game.
On the podium at the end of a live game.
If your subscription offers advanced branding, your logo will also show...
On an animated "presented by" screen that shows before the first question.
On player devices during live games.
Throughout self-paced assignments.

How to upload a logo
If you're the team owner or an admin, you can upload a logo to represent your team or organization. A logo must be uploaded before members can add branding to their kahoots. Images must be a JPG or PNG file type, no larger than 5MB. We recommend using a logo with a white background.
From your account settings menu, choose Team settings.

In the Branding section, click Add logo.

Drag and drop or upload an image from your computer, then click Save.

You're done!
How to change or remove a logo
If needed, you can always hover over the logo to change or remove it.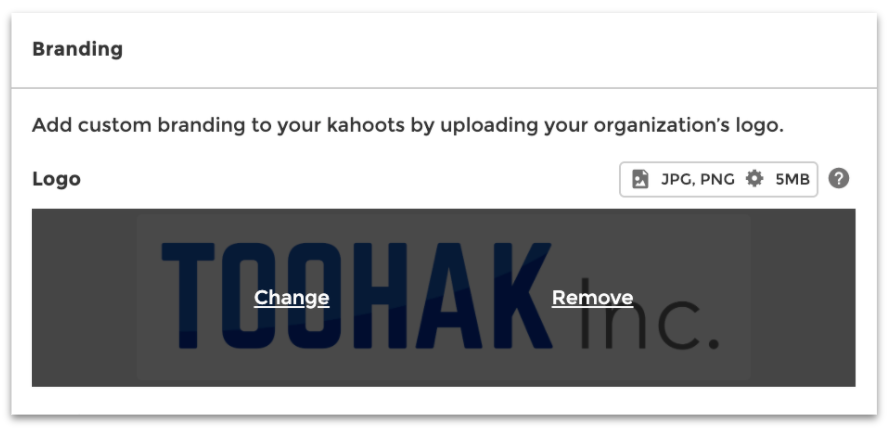 How to add branding to a kahoot
If the owner or an admin has uploaded a logo, then members can add branding to private or team kahoots.
Edit a kahoot and click Settings to access the Kahoot summary.
If it's visible to only you or your team, select your team name under Branding.
Click "Done".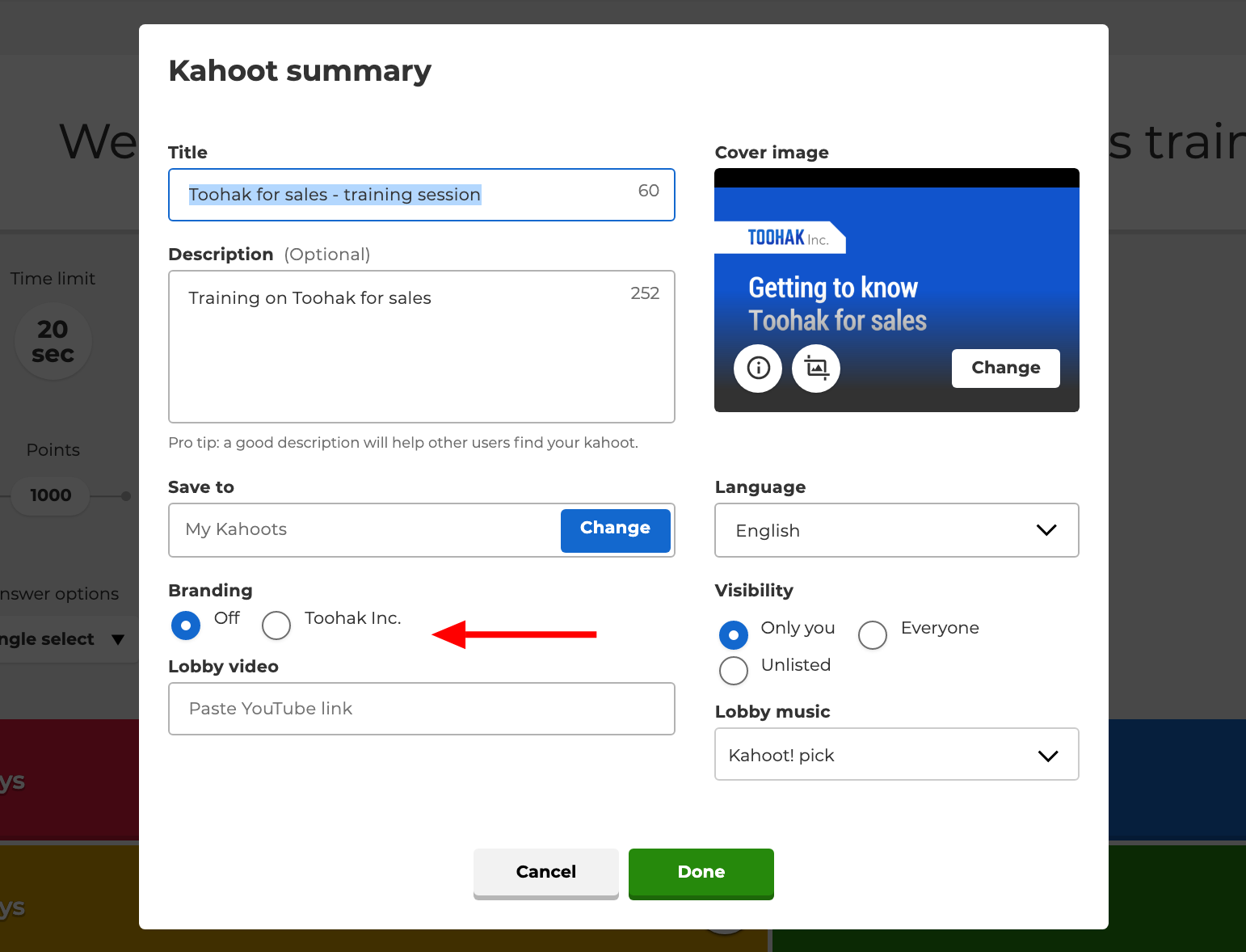 That's it, now this kahoot is branded!