Enjoy a branded Kahoot! experience in your training sessions, customer events, team building activities and other settings! If both logos are in place, you can move on to branding your games! Both the color and the white version of your logo need to be uploaded in order to unlock your branded theme.
To brand a kahoot...
Make sure it's

visible to only you or your team

and select your team's name from the

Branding

options.

Be sure to click "Done" and then "Finish" to confirm changes.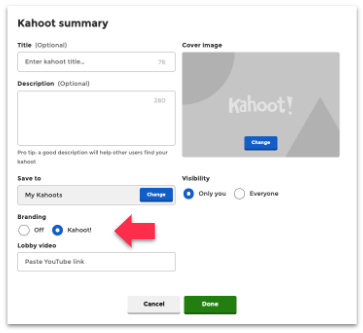 That's it, now this kahoot is branded!