Yes! Our mobile app can be used to play live kahoots as well as assignments. You can use the "Enter PIN" button at the bottom of the screen to join.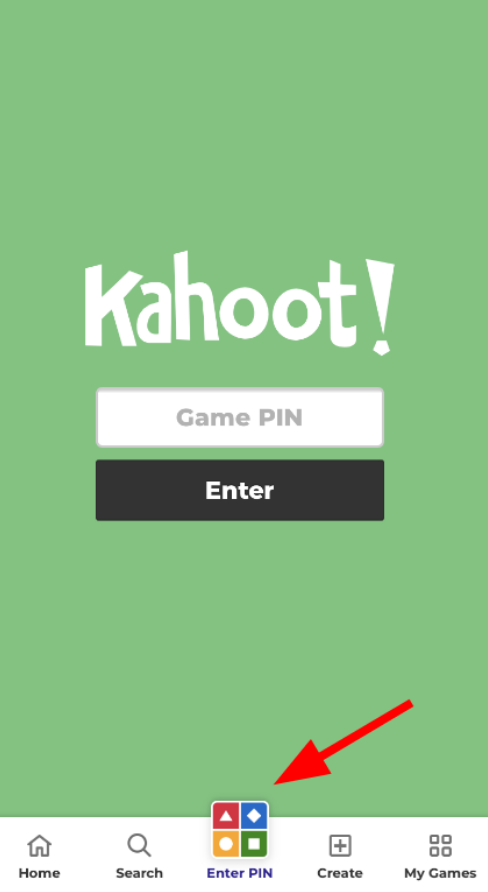 Don't want to use the app? That's fine. Just go to https://kahoot.it in a web browser to join a live kahoot. But for some extra superpowers to sharpen your knowledge, be sure to use the mobile app!
Review how you performed
After playing a live kahoot or assignments, check the My Games section and go to the reports tab and select "Played games".. Tap on one to see your performance on past plays.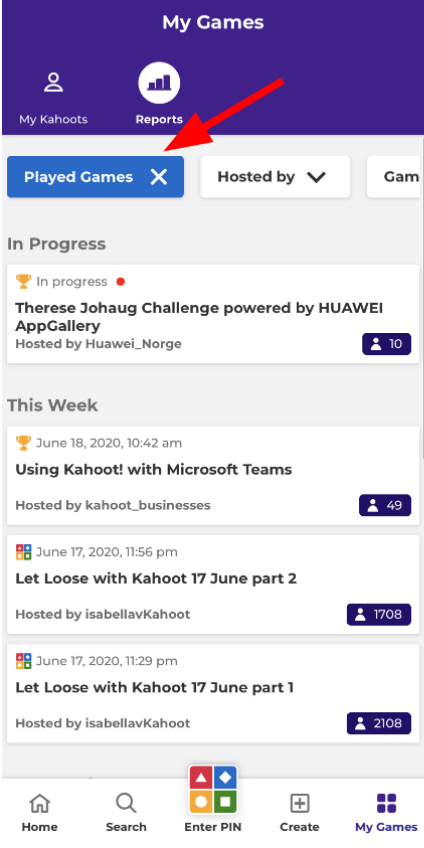 You can tap the game in reports to see how the group collectively performed (top 5 leaderboard and answer data), or tap on accuracy to see how the group or you answered each question.