As admin of a team, you can pause or end your subscription from your settings menu and choosing Billing. Then choose Manage subscription.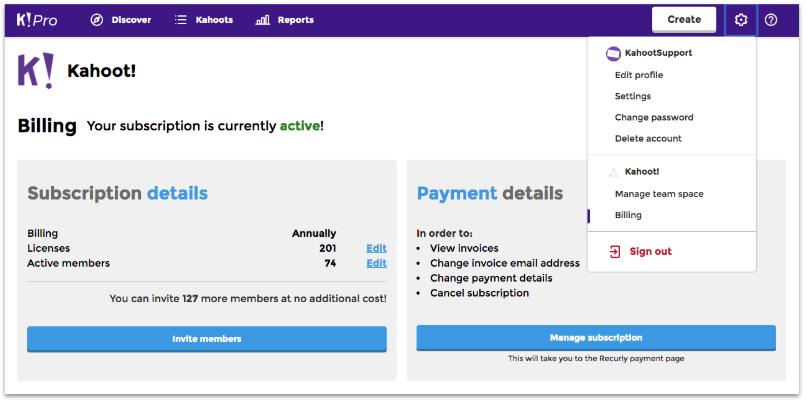 This will take you to a secure area where you can view and change payment details.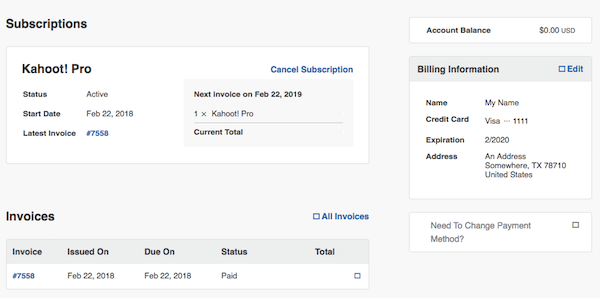 In the Subscription section, click Cancel Subscription. This will prompt you to confirm cancellation. Premium features will remain accessible to you until the end of your current billing cycle. This does not cancel your Kahoot! account, or delete any content in your team space.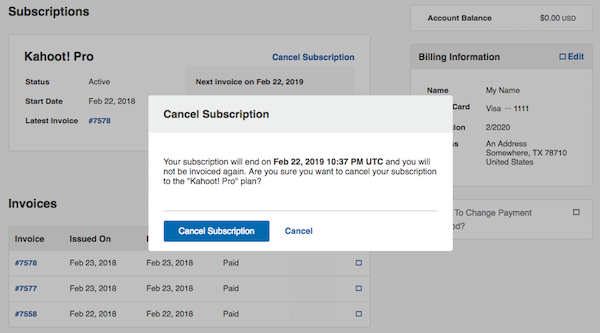 Once the billing cycle ends, kahoots in your team space cannot be accessed. You (the admin) can choose from your Billing page if you want to delete your team space. You can also copy kahoots from your team space to your My Kahoots space and download game reports. Or if you later decide you want to reactivate your subscription, you can!