Sit back and relax your mind by uncovering beautiful pieces of art! Answer questions correctly to collect paintbrushes and work together to unravel the masterpiece.
Shortcuts:
Availability of the Chill art mode depends on the account type and the subscription level.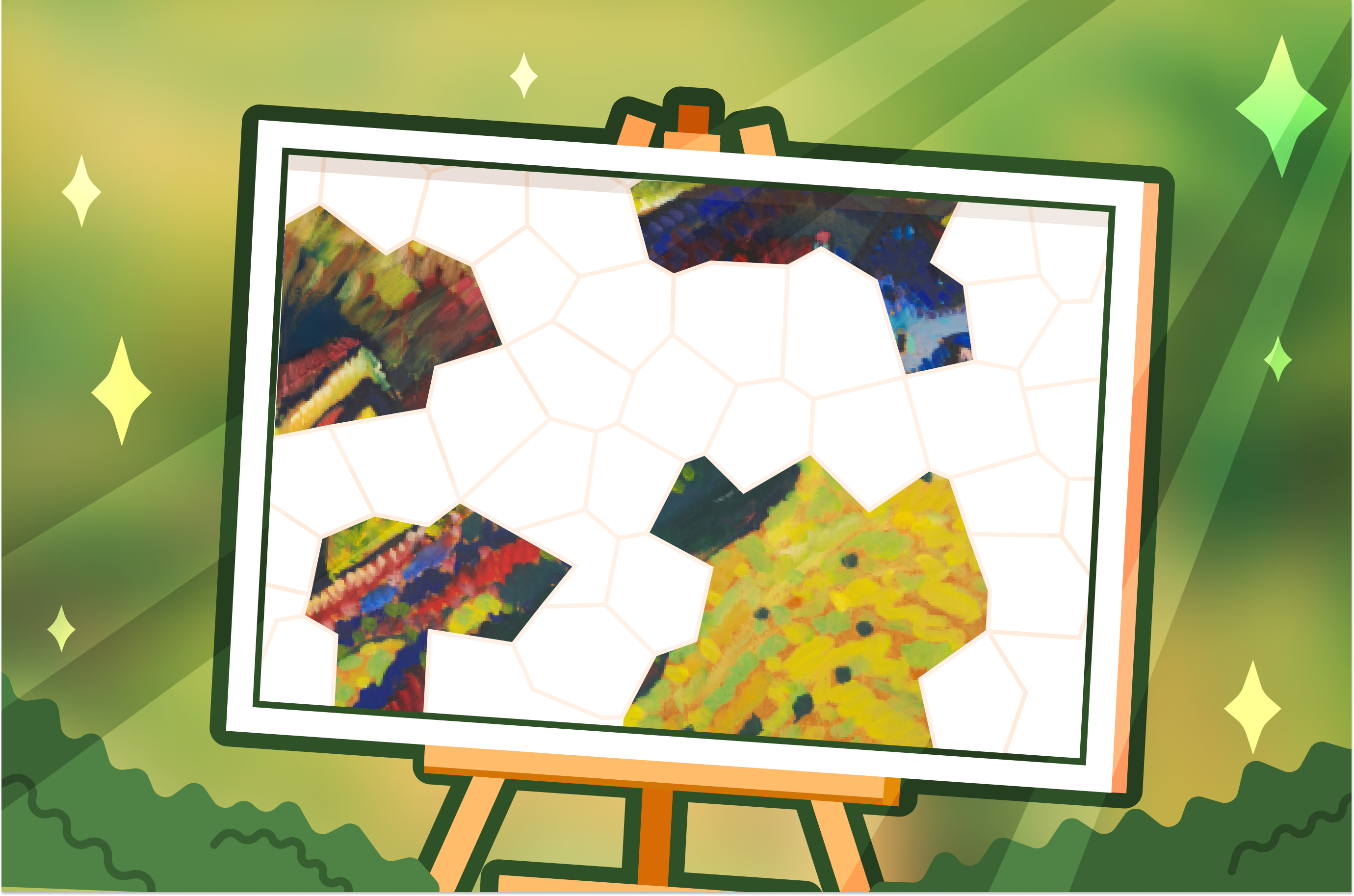 Currently, games played in the Chill art mode do not generate reports.
Important!
This game mode supports quiz, true/false, type answer, puzzle, and slider types of questions. If your game includes other question types, they won't be displayed during the Chill art game. After selecting this game mode, you will be informed of how many questions are supported.


The time limit, image reveal, and double points set for questions by the game creator are not applied.

It's not possible to change the theme, music, or add a lobby video. The video, theme, and music selected by the game creator are not applied.

Our platform will recommend the time limit based on the number of questions in the kahoot. The recommended time does not take into account the content and the knowledge level of the participants but is a guide to help you choose the optimal game length to keep your students engaged.

The timer will indicate the time is up but the game won't automatically stop. The host can manually end it or let the players finish the painting.

The questions will be repeated if a player goes through all of them before the end of the game.

Players can go through questions at their own pace and decide when to go to the next question.
How to start
Select the Chill art game mode. You may need to extend the view to display all the options.

Choose the duration.


Click

Start

and let

players join the game

.

Once the painting is selected, the host's screen will display the canvas and the time limit.

How to play
The players answer questions correctly to collect paintbrushes.

Players can go paint once paintbrushes are available by clicking Go paint at the bottom of the screen.

To paint, players select a number and match it on the canvas.

The matched pieces unveil part of the masterpiece on the host's screen. The nickname of the player who unveiled the piece is briefly shown on the host's screen.

The players can go back to answering questions by clicking the Quiz button in the top right corner of their screens.

The game continues until the painting is finished or the host ends the game.