At some point, you might need to invite or remove teachers to or from your team space. You can do so from the Settings menu by choosing Manage team space.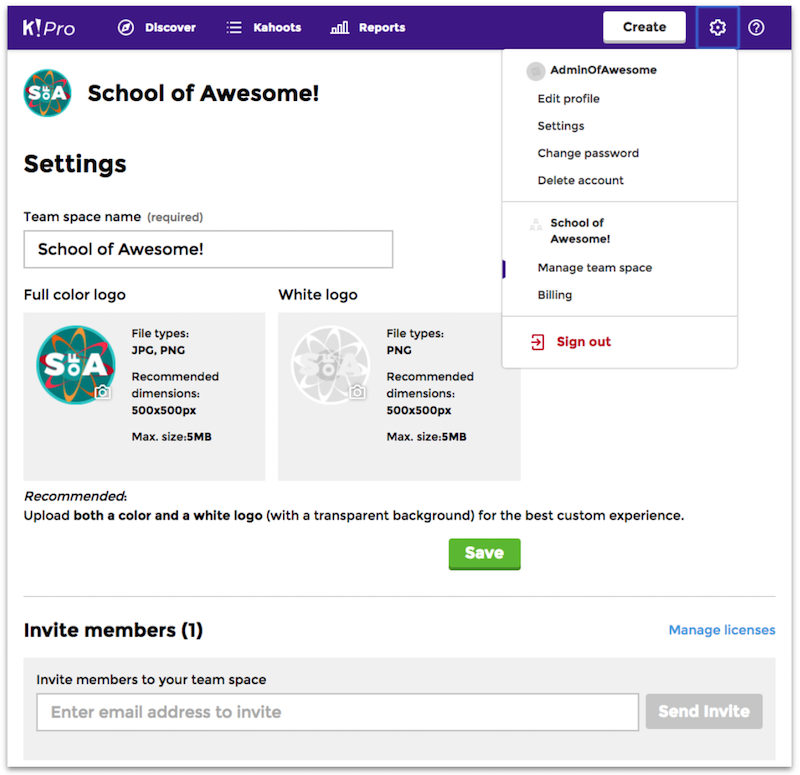 Inviting teachers
To invite teachers, just add their email addresses (separated by commas) in the Invite members box and click Send invite. If you don't have enough licenses for everyone you invite, you'll be asked to accept new pricing terms before invites are sent. Any upfront amount will be prorated based on how many days remain in your current billing cycle.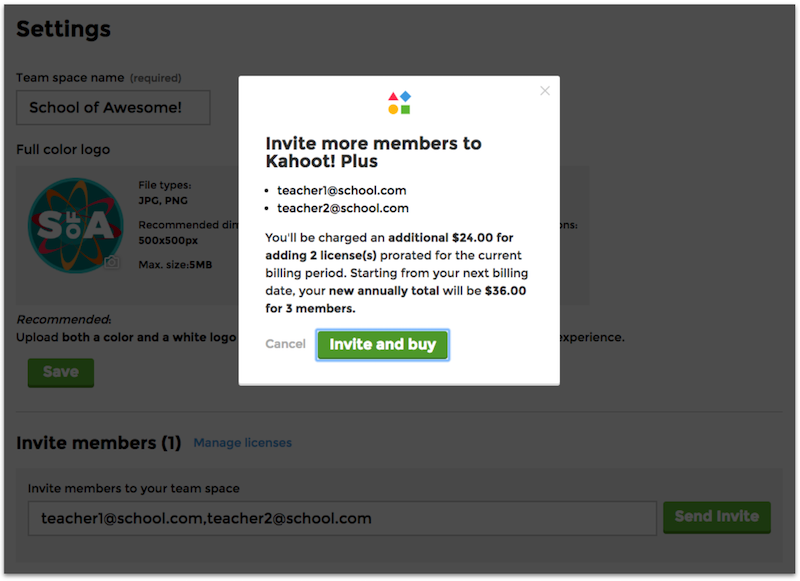 They will receive an email invite with an Accept Invite button that will let them choose between joining with an existing account or creating a new account. If they're currently an admin or teacher on a team, they cannot join your team until the admin of their current team removes them or they delete their own team. Invite links are one-time use, valid for up to 7 days.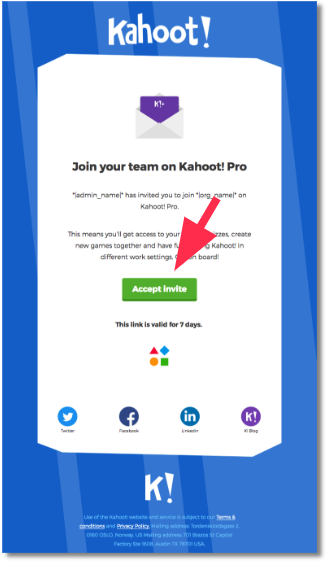 You can check the status of invites from the teacher list on the Manage team space page. You can also Resend or Cancel invites. If you cancel an invite, your total licenses are not automatically reduced. You can invite someone else without additional cost, or you can use the Manage licenses link above the Send Invite button to quickly adjust total licenses.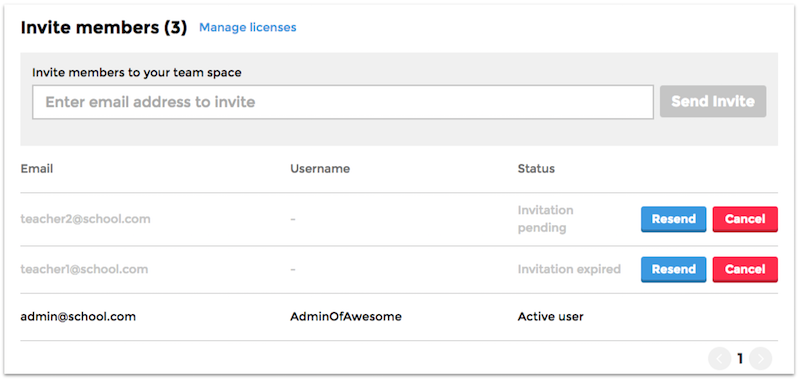 How do I invite teachers who already have their own (paid) team space?
A teacher who you want to invite to your team might already be a paying subscriber with her/his own team space. We suggest the following approach:
Agree on which teacher should be the administrator of the new team space.

The teacher you want to join your space needs to cancel and delete their team space before joining the new team.

The administrator of the new team space then needs to

contact us

, so we can transfer the paid license/s to the new team.
Removing teachers
To remove a teacher's access to your team space, find their username in the list of teachers on the Manage team space page and click the Remove button.
The teacher's access to the team will be revoked immediately

Kahoots created by them in your team space will be moved to their personal

Kahoots

area

Subscription dues will be adjusted at the start of your next billing cycle