If you're an admin or a teacher on a team, you can edit and host other teachers' kahoots, and give them the same access to your own kahoots.
Giving teachers access
To let others edit and host your kahoots, each kahoot must be visible to your team. There are two ways to do this:
While creating or editing a kahoot: in the description section, you can change the visibility settings so your team can access it.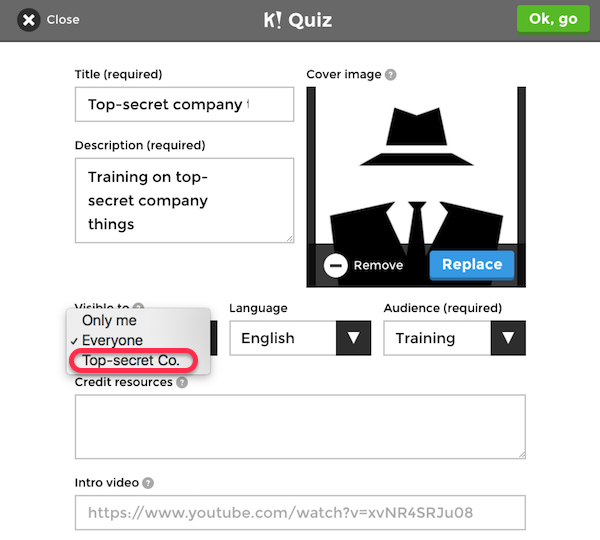 On the page which lists your kahoots: use the visibility toggle on the kahoot card.

Accessing other teachers' kahoots
Any kahoots that teachers have made visible to the team will show in their team space. You can click the Play button to host a live kahoot and Challenge button to assign homework challenges. You can also access the kahoot options menu to edit, preview, duplicate, delete, and share the game.
Only one person can edit a kahoot at a time. If needed, the kahoot's creator or the team admin can unlock a kahoot.