In the app
Players can access the different study modes by opening any kahoot and tapping Start. To practice, they can select one of the Study options at the bottom of the screen. Read more about study modes here.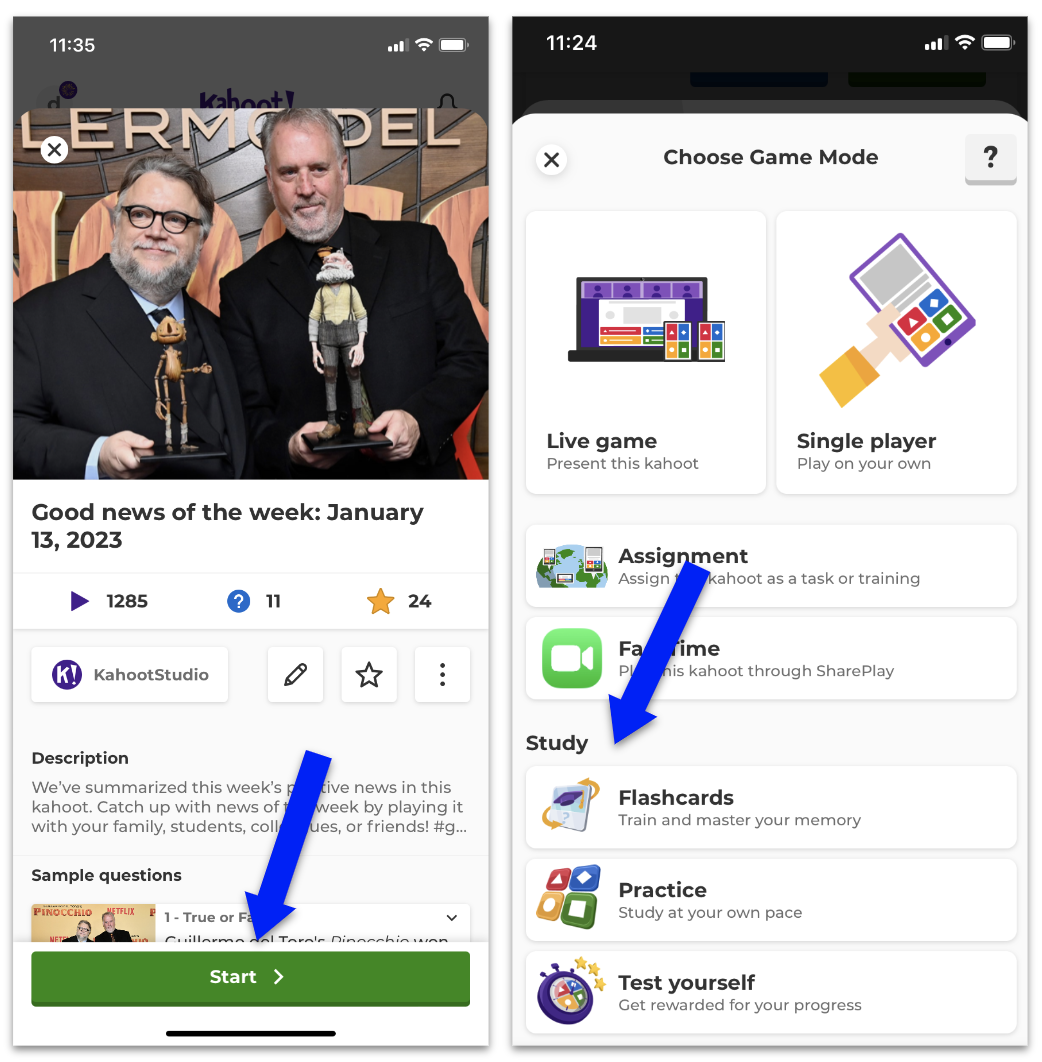 After a live game or an assignment
If the player has joined the game from the mobile app, they will have access to the practice feature at the end of the session. Players can replay the kahoot and answer the questions they got wrong by tapping Next and Complete Now.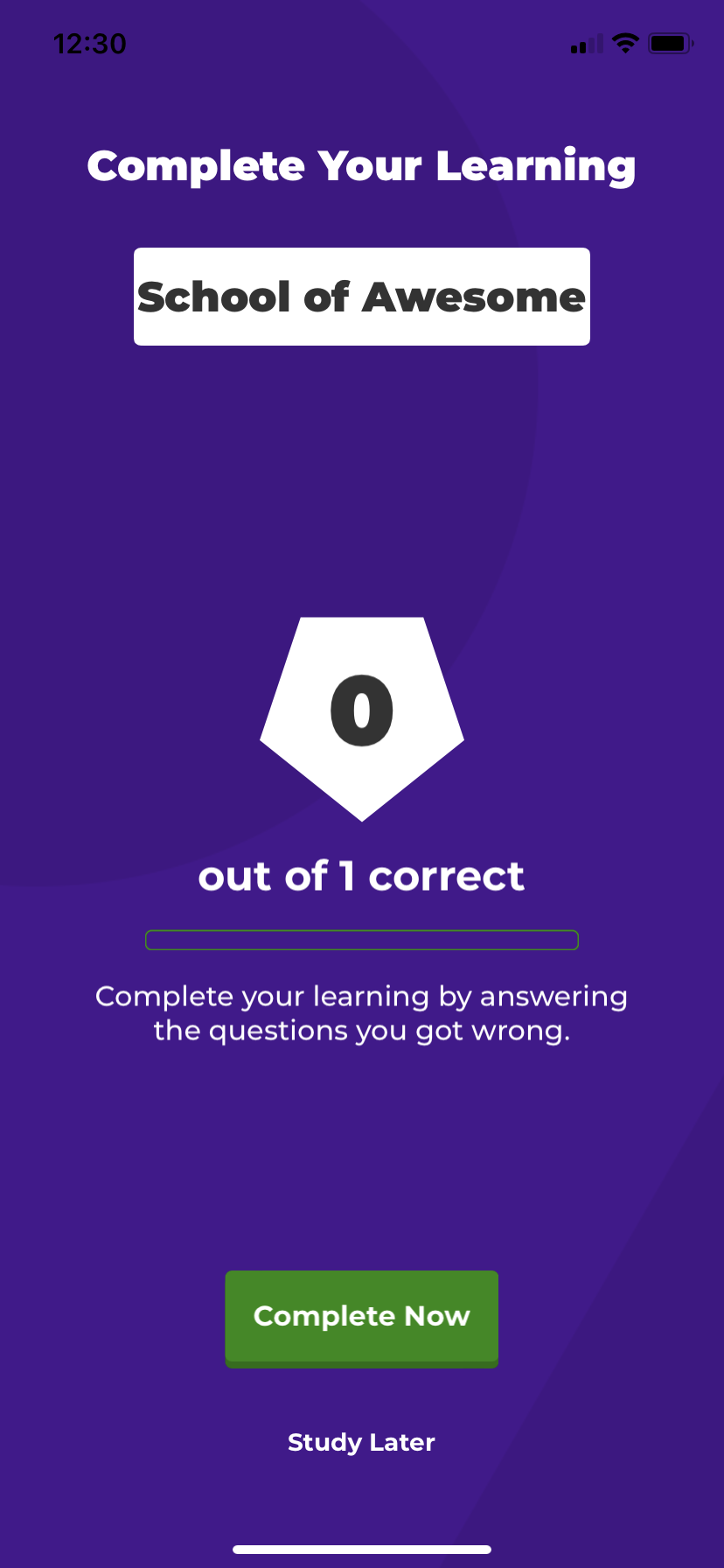 Personalized learning
If personalized learning (available with certain plans) is switched on, the player has the opportunity to replay the kahoot in two steps. The first step involves answering the questions they got wrong. After completing the first step of personalized learning, the player will have to wait a week to unlock and complete the final step, which is to replay the game. Personalized learning helps players reinforce learnings from live kahoots, remember content better, and retain the new knowledge for a longer time.