Once you've started a live game, the first question or slide will show on your screen. You can level-up the energy and excitement by commentating: reading aloud questions, elaborating on or discussing answer results, celebrating changes on the leaderboard, and congratulating players who make it on the podium.
Shortcuts:
Launch a kahoot playlist
You can create a playlist to play multiple kahoots in a row. Start in the Library tab of your account.
Click the checkmark on the left side of each kahoot you want in your playlist.


☝️ Click them in the order you want them to play.

Click the Play button that will appear at the top of the list.

💡

How to host a live game

After each game, click the Next kahoot option on the right-side panel of the podium screen.

Read more: Kahoot! playlist: How to play multiple games
Answer results
After everyone has submitted an answer or the timer runs out, results will appear showing how many chose a correct answer and/or how many chose each option. This screen offers a great "campfire moment" opportunity where everyone is eagerly looking forward and you can step in front to grab their attention. For example, you can elaborate on why particular answers were right or wrong, or ask for feedback on why people selected certain answers.
Leaderboard
Next will be a top-five leaderboard. Add a bit more flare by commenting on who's on the leaderboard, or when someone new makes it onto the leaderboard. Occasionally, there will be celebratory messages on screen about a certain number of players on an answer streak or someone who's moved up three or more places. These will help give you achievements to commend your audience about whether they're among the top 5 or not.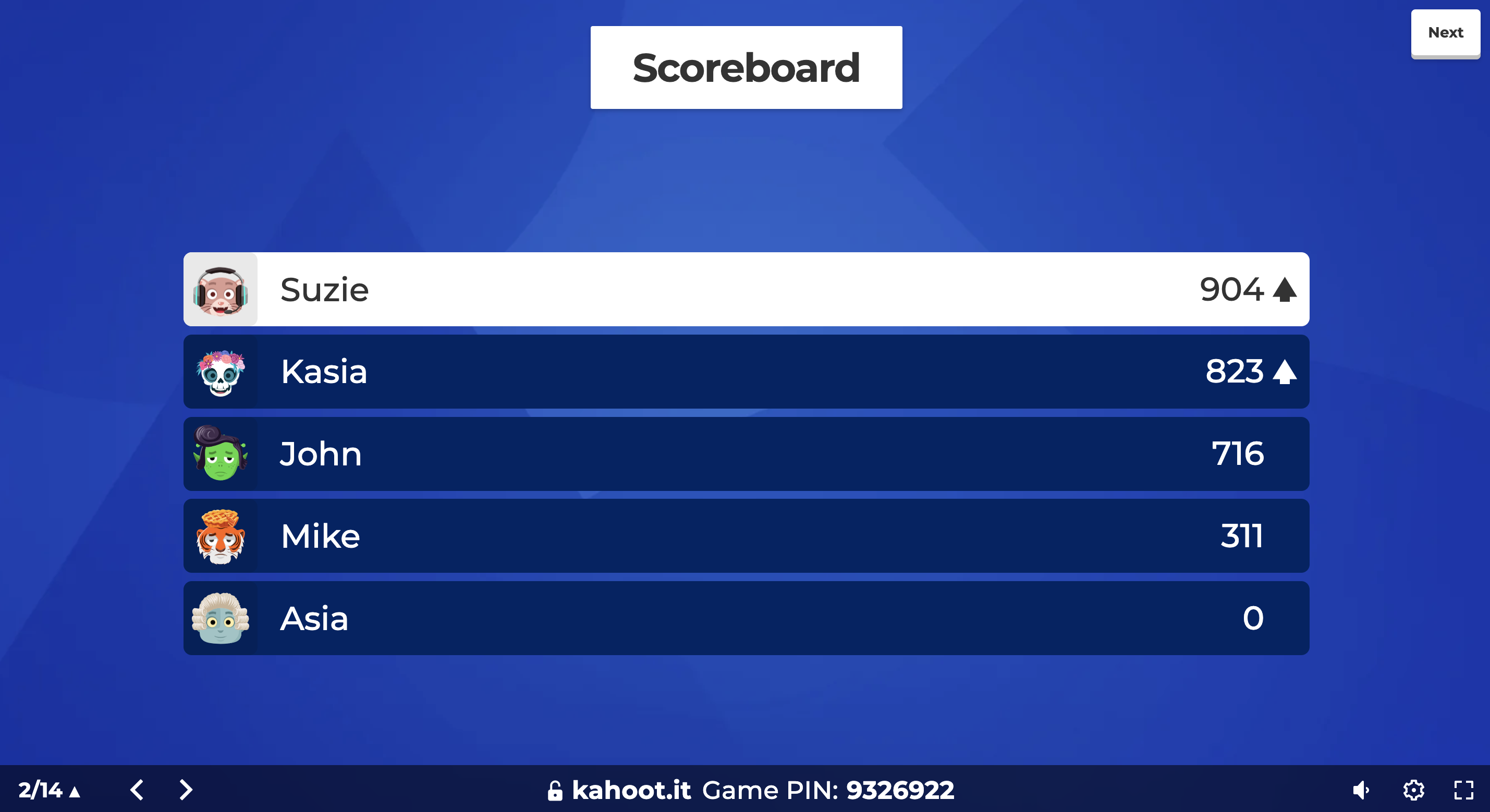 Podium
At the end of the game will be a podium. Every player's screen will show their place and final score. Players who are on the podium will have a medal on their screen. If you planned on awarding prizes to top scorers, you can ask players to show you their screens as confirmation.

Get feedback
After the podium screen, click Get feedback to send out a short survey asking how players enjoyed your game. Their data will be aggregated together and made available in your game report.

The Get feedback option is not available when you're hosting via our mobile app.
Play again
After the podium screen, you can click Play again to restart your game with ghosts. You can choose to play in a different mode to make the experience more engaging. Ghosts are simulations of your players. They can join this new session and try to beat their prior scores. The players don't have to reinsert the PIN, they will be automatically added to the new game.
Bot prevention
The Kahoot!'ing experience may be disrupted when someone shares the PIN to the game externally or is using BOT services available online.
We are regularly improving our services to prevent bots. We are monitoring traffic carefully, identifying new bot services, and adjusting our services to stop them.
We've reached a point where most bot services are not working. We can't promise a bot-free game, as we can't predict when new services will appear. But we've analyzed patterns of existing known bot services and have been proactively blocking them.

One of the ways to avoid this in the future is to enable a 2-step join:

1) Start a live game.
2) Once you reach the lobby screen, open game settings through the switches icon on the bottom-right side of the screen.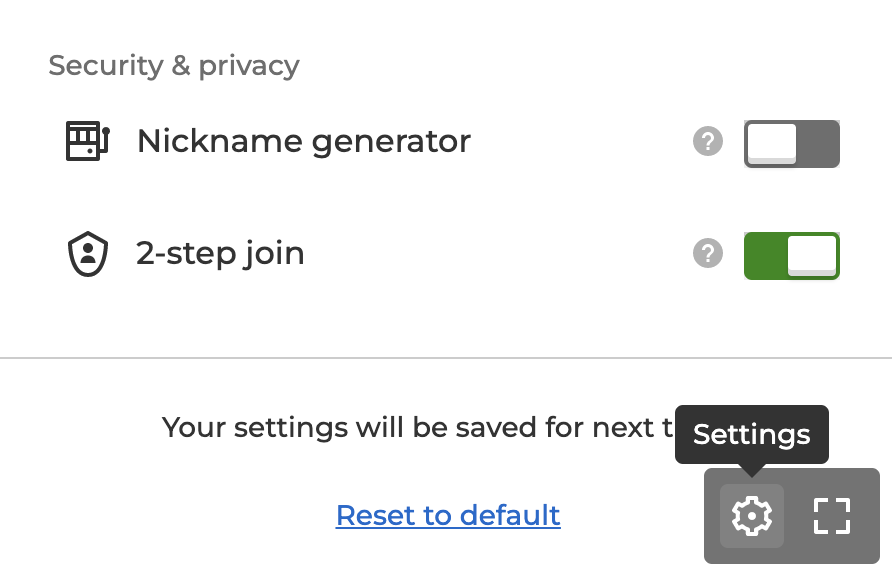 3) Toggle on 2-Step join.
4) Select the game mode.
5) Your players will join as usual and will be asked to enter the tile pattern on their devices to be able to join the game. The pattern changes every 7 seconds, for extra security.