Your account profile contains your login credentials, as well as various account settings and notification preferences. If you ever need to update or delete your profile, start by navigating to your account menu and clicking "Settings".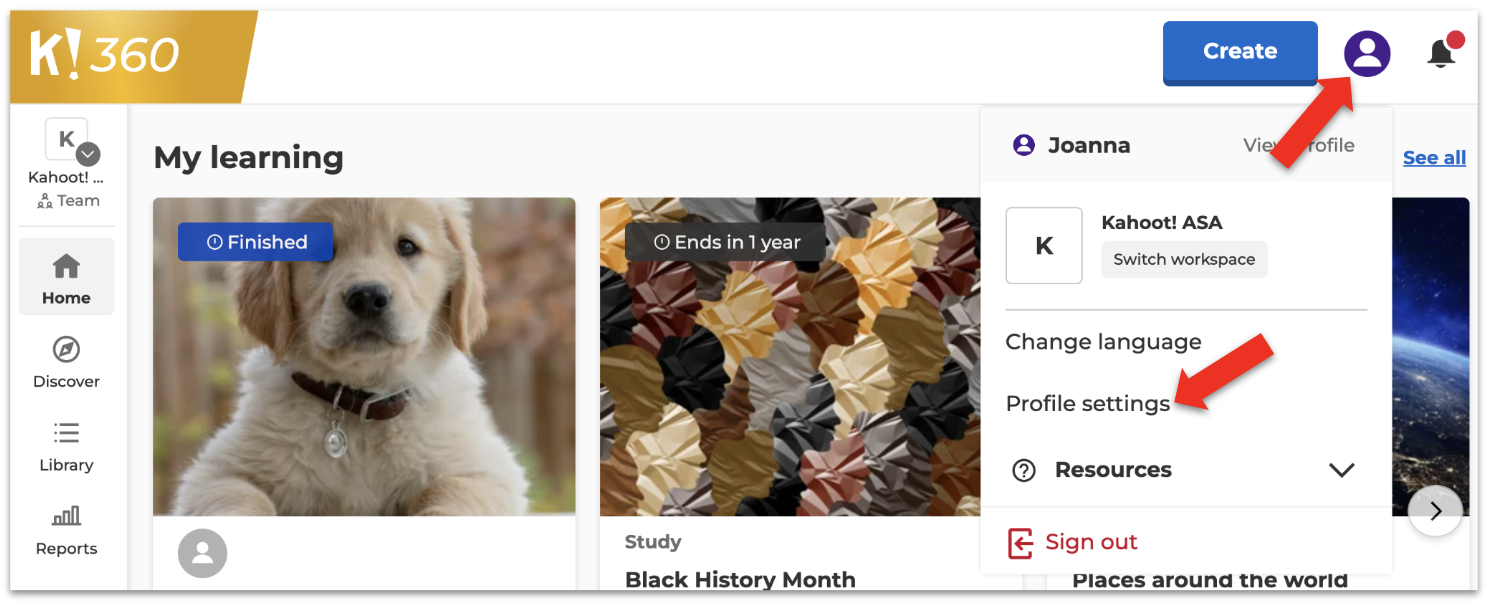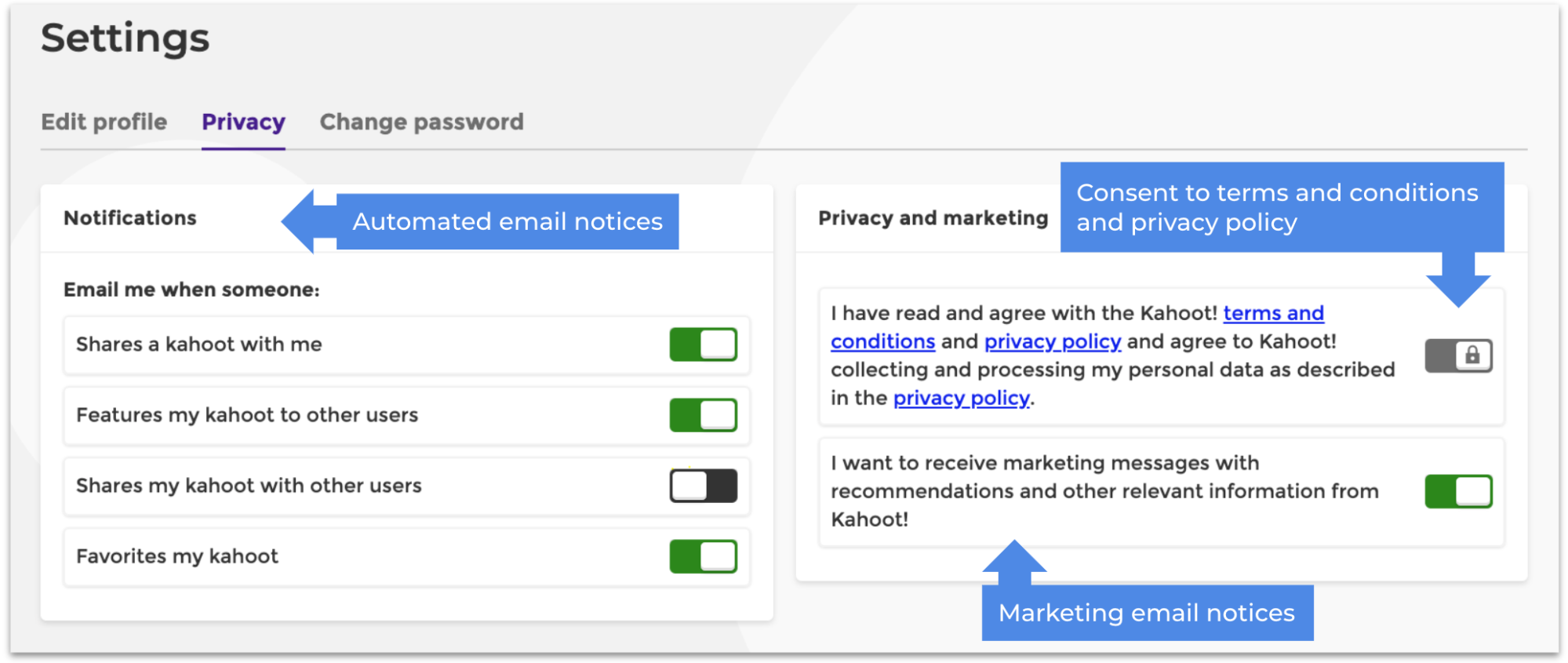 Topics
Notifications
Here you can decide how you want to receive email notifications
A green switch means you will receive notifications.
A black switch means you won't receive notifications.
Shares a kahoot with me
We'll email you if someone shares a kahoot with you.
Features my kahoot to other users
We'll email you if we feature your kahoot in one of our collections - these will only be kahoots you have made public!
Shares my kahoot with other users
We'll email you if another user shares your kahoot with someone else.
Favorites my kahoot
We'll email you if another user favorites your kahoot.
Privacy and marketing
Here you can give or remove consent to use data and email you for marketing purposes.
A green switch means you've provided consent.
A black switch means you revoked consent.
A gray switch means you must delete your account to revoke consent.
Consent to terms and conditions and privacy policy
Here we provide quick access to our terms and conditions and privacy policy. Agreeing to our terms and conditions was required at sign up. You can delete your account if you wish to remove consent.
Marketing email notices
You can decide if Kahoot! may send you information, offers, recommendations and updates. These are typically email newsletters with recommended kahoots and information about new product features. Information such as your email will NEVER be shared with anyone else. You can also opt-out of marketing messages at any time.
Please bear in mind that opting out of marketing emails might prevent you from receiving your badges and certificates earned from Kahoot! Certified course (learn more here).