Only owners of active subscriptions are able to reduce the number of licenses.
Now, on the top right go to your account menu and then choose Manage users.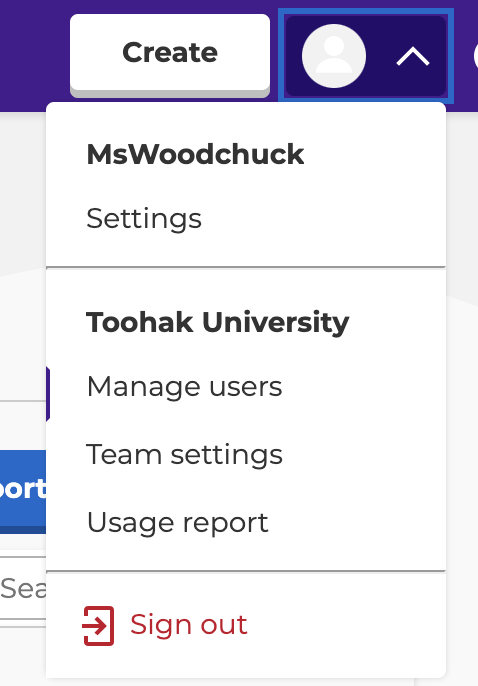 From there choose a team member/s that should have their access to workspace
revoked, and use the remove button.

To bulk remove members just check off the boxes by the email address and then click remove on the top right corner.
The member's access to the workspace will be revoked immediately

Kahoots created by them in your shared workspace will be moved to their My Kahoots area
Now you will need to remove the additional unused license/s from your billing page.
Go to BIlling,

below Licenses and hosts, you will see the number of the total licenses tied to your account.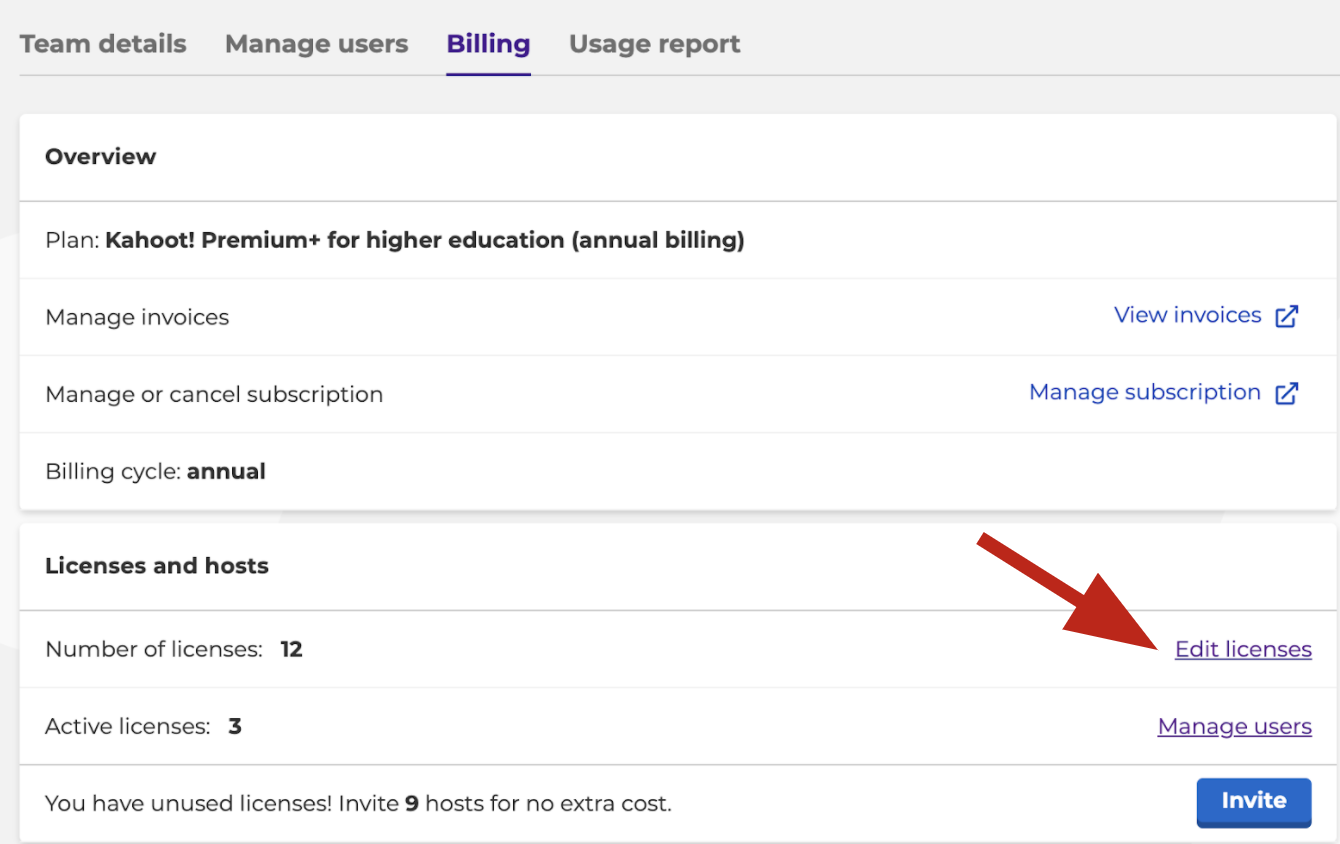 Click edit licenses and reduce the number accordingly. Confirm by clicking Update licenses.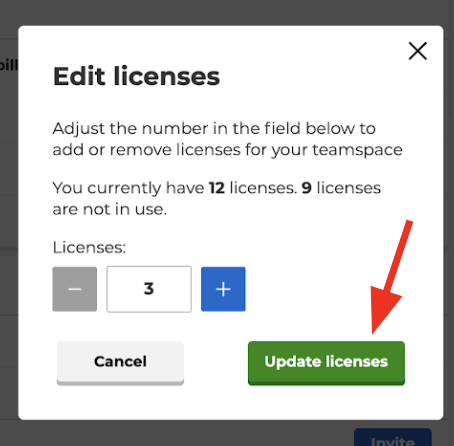 You can now go back and continue the purchase of your subscription.
Can't access Manage Users and your workspace settings? Your subscription is expired.
Contact invoice@kahoot.com from the email address tied to your account.
If the email tied to your account is not accessible, confirm your username and the country you are reaching out from.