Workspace helps you manage content at scale. It is also perfect for co-creating, sharing, and organizing content through shared folders.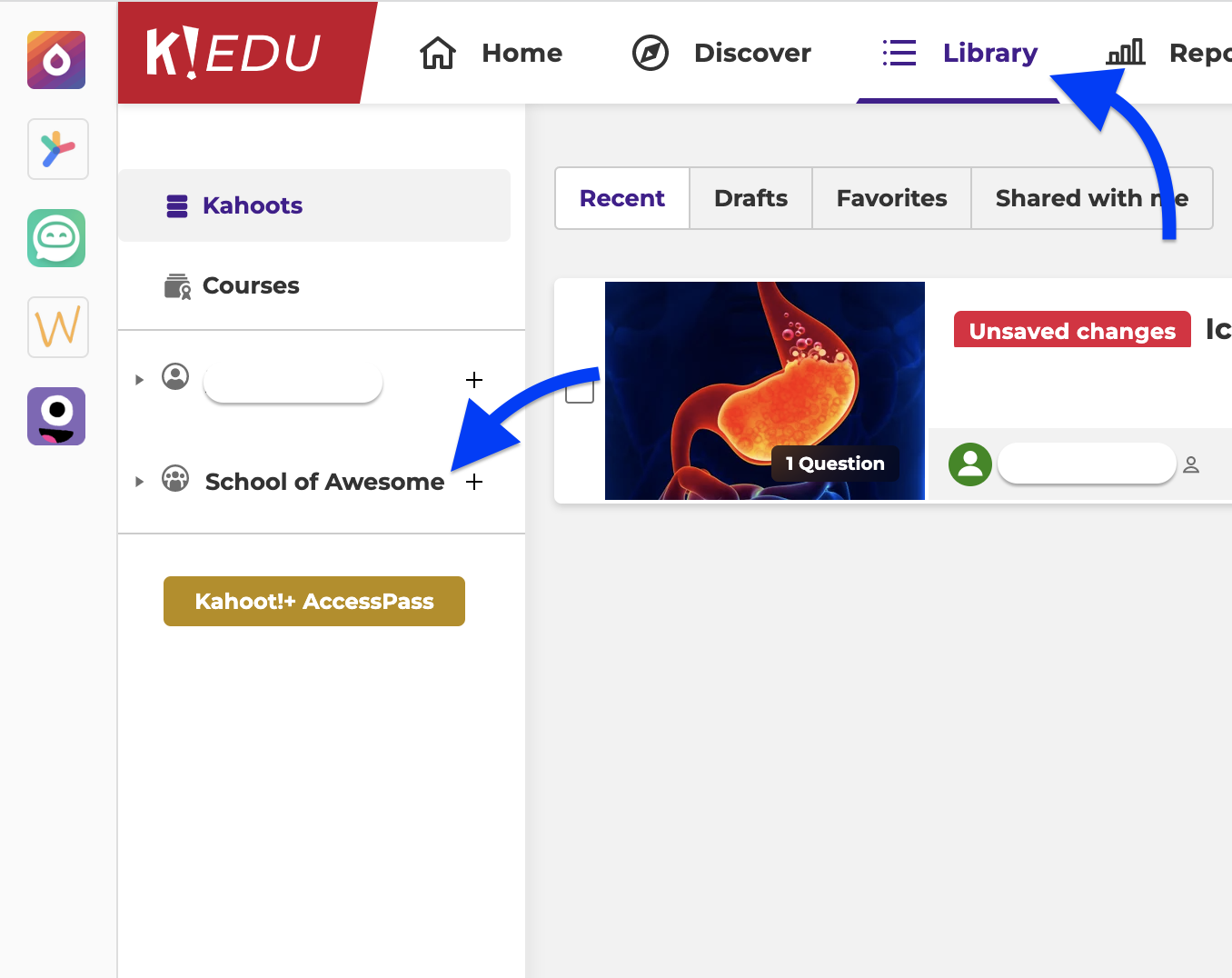 Workspace is a paid functionality. Individual plans and mobile subscriptions purchased via App Store or Play Store do not include this functionality.
An owner or admin of a subscription can add and remove members to and from their workspace. Each workspace member including the owner and admins needs an active license.
Kahoots added to the workspace folder are visible to all workspace members.
Other members can also edit your games unless you lock them.