Please note that K!+ AccessPass will provide you with K+ AccessPass content, but it will not give you access to the Marketplace courses. Marketplace courses are purchased individually and directly from other educators.
After you log in to your Kahoot! account, you can access all premium collections on the web and in the Kahoot! app marked with the tag "K!+ AccessPass" in the lower right corner to make it easy for you to identify the content: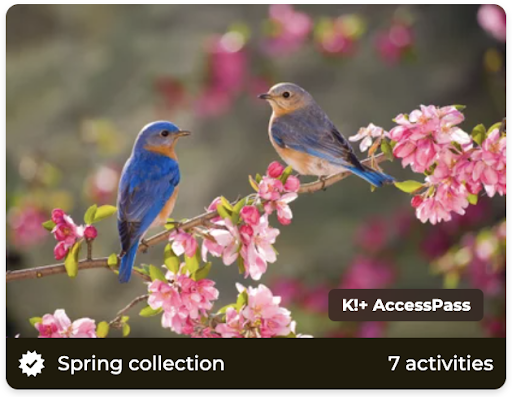 The Discover page shows Kahoot!+ AccessPass content and other high-quality content from our partners and Verified creators. Kahoot!+ AccessPass content is shown in a separate section as seen in the example below: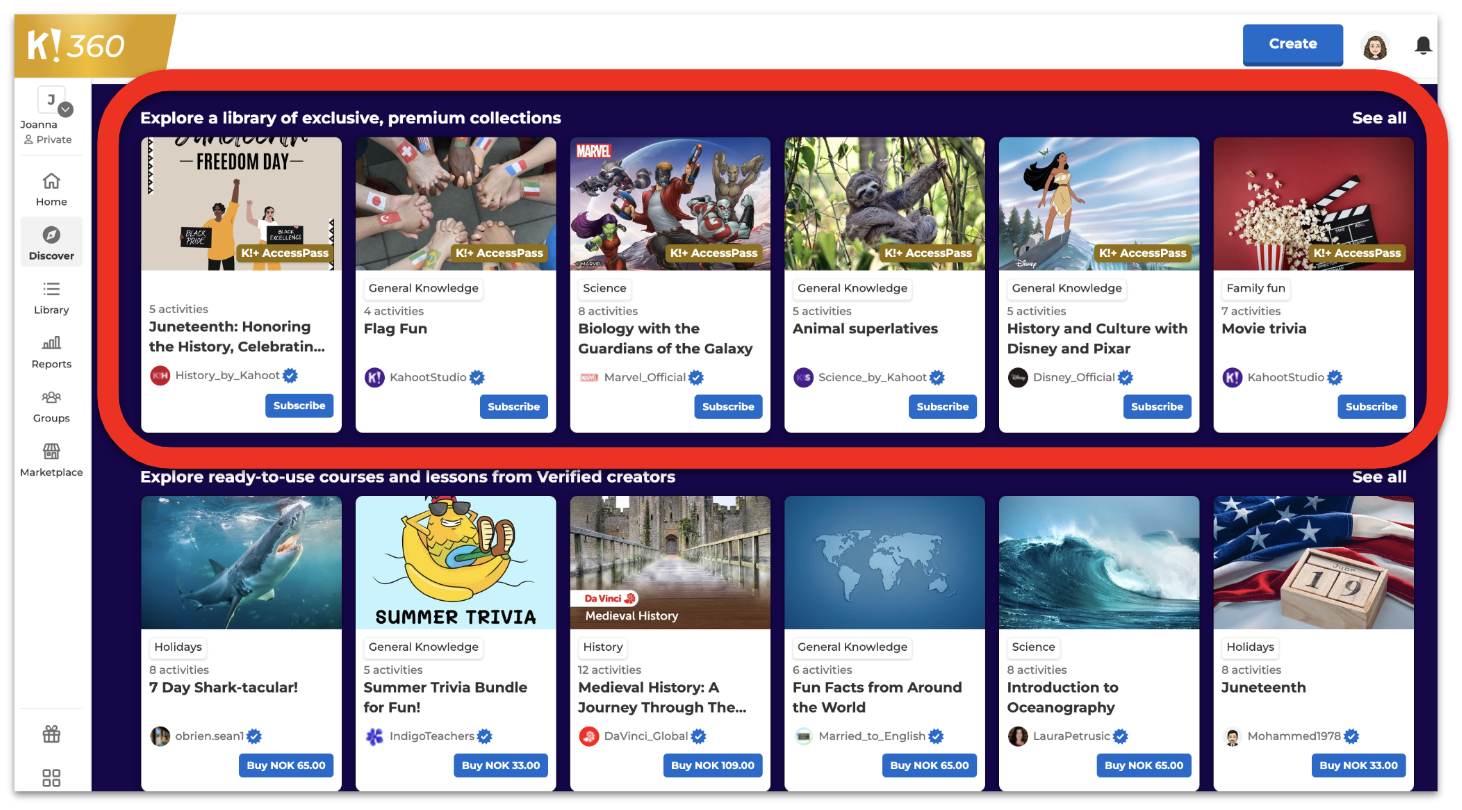 You can click on "View all" to see all the premium content available in the subscription.
If you only want to see the premium content which is part of the Kahoot!+ AccessPass, you can visit https://create.kahoot.it/campaignpage/accesspass.
You can visit this page for all content part of the Kahoot!+ AccessPass in Spanish: https://create.kahoot.it/hub/accesspass-espanol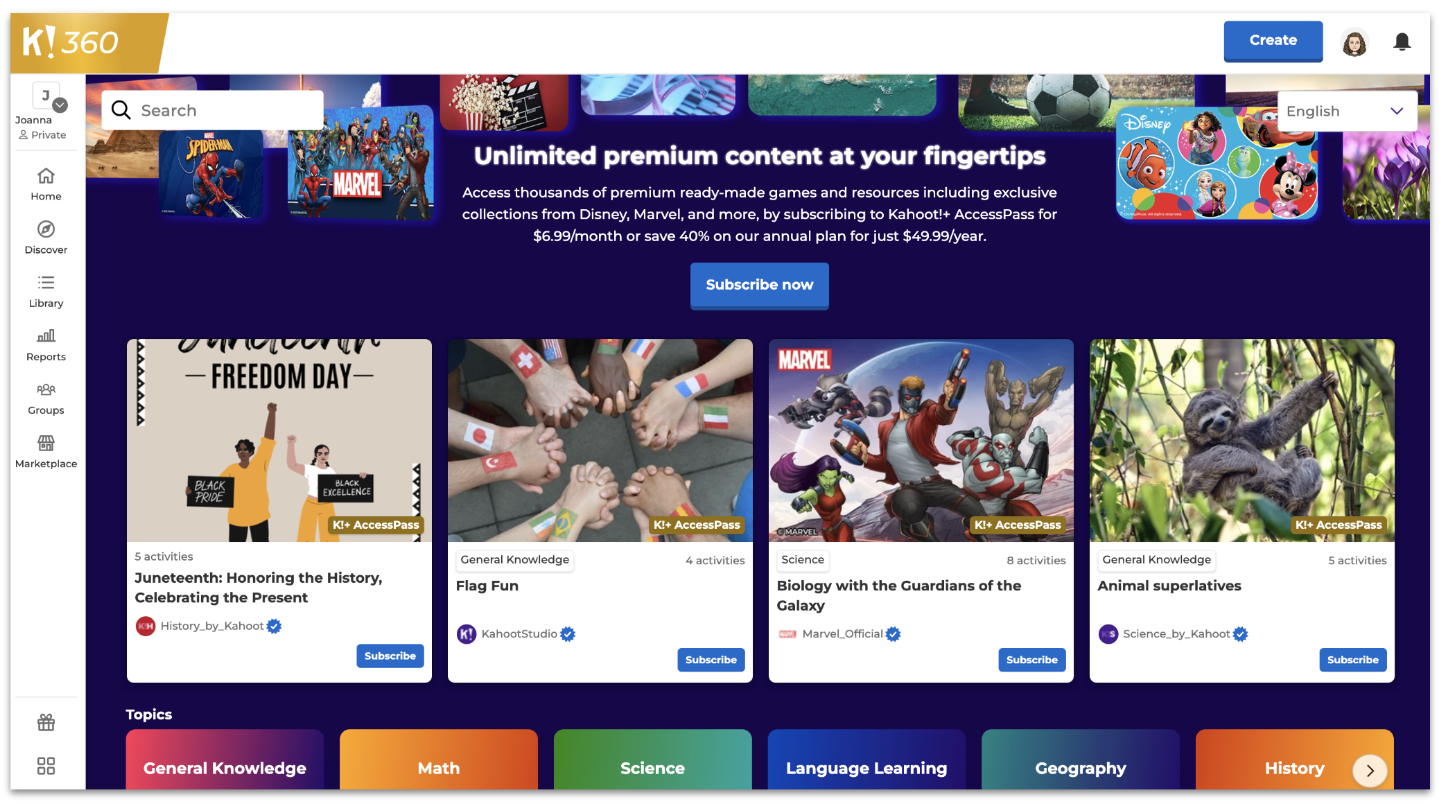 Here you can scroll through the premium content or filter by specific topics.
What is Kahoot! Marketplace?
For more information on Kahoot! Marketplace, please click here.