This article is for K12 teachers and all the users with
TEACHER - SCHOOL
account types.
When browsing through our Discover section or when someone else shares a game with you, you may notice that some questions are locked.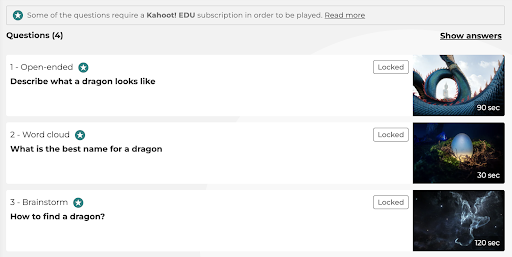 Questions marked with a star require an EDU school or district level subscription, as consent must be provided by your school or district to authorize the use of questions that collect written responses from students and expose them to other students.
Someone at your school or district with the authority to approve the exposure of students to written responses of other students will need to start and own the EDU subscription.
Can I still play this game without upgrading?
Of course! After you start a live game or assignment, you will see pop-up advising there are locked questions in the kahoot.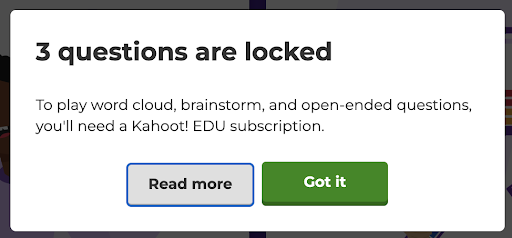 The questions marked with a star will be displayed during the game but players won't be able to submit the answers. It's a great opportunity to ignite a live discussion on the topic before moving on.