Shortcuts:
How much does a course cost?
Courses vary in scope, topic, and complexity. For this reason, the prices of courses vary based on general quality, course goals, and the depth of activities within.
You can find the price of a course on the respective course cover image: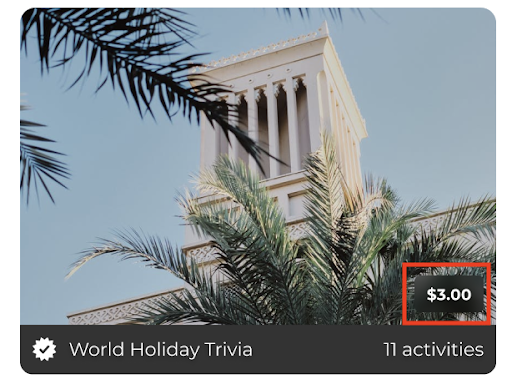 Prices on Kahoot! Marketplace are displayed as tax-inclusive where applicable.
Courses can be purchased on the web and in our mobile app.
Which payment methods do you offer?
The following card payment options are accepted:
Visa

MasterCard

American Express

China UnionPay

Paypal
More payment methods may be offered in the future.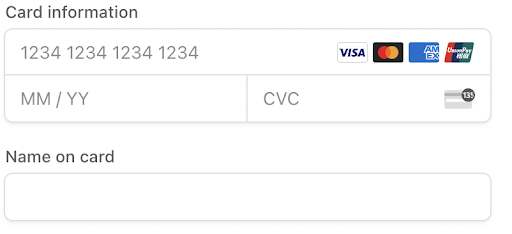 What currencies are offered for Kahoot! Marketplace purchases?
You can buy courses from the Marketplace in the following currencies:
Please be aware that your currency is set based on your location. Unfortunately, it's not possible to select which currency you prefer.
How do I manage and update my billing information?
To manage subscriptions purchased through our website:
Go to your profile settings and then click on "Billing" to see all your active subscriptions and a list of your purchases on the marketplace: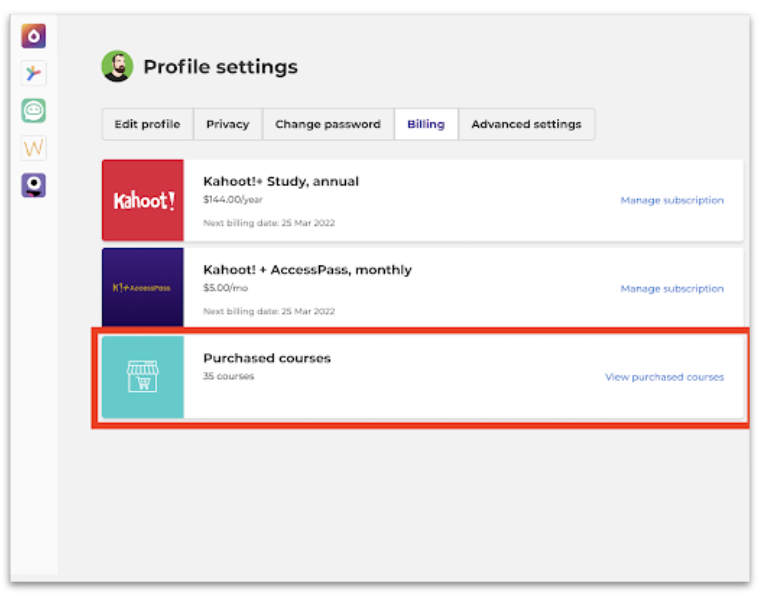 You can browse through all your courses, use the search field or filter for the status: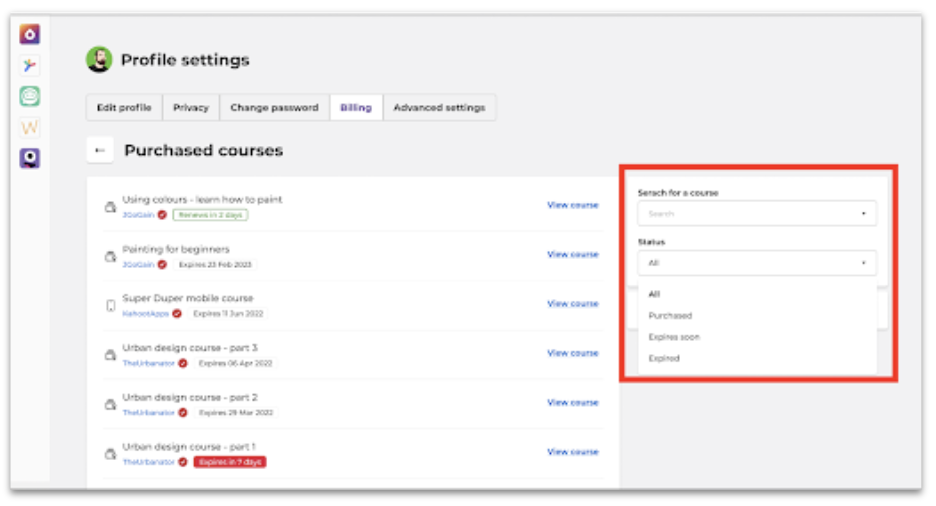 If your access to a course has expired, and you want to renew:
Click on the course and choose "Renew for $ ":

On the Billing page you can also update your payment and billing information.

To manage mobile app subscriptions:
All billing matters for Kahoot!'s marketplace content purchased through Apple or Google are handled by those companies and are subject to their payment policies.
To find out how you can manage your mobile subscription, please click here.