Your account profile contains your login credentials, as well as various account settings and notification preferences. If you ever need to update or delete your profile, start by navigating to your account menu and clicking "Settings".

Topics
Change password while signed in
Change password while signed out
Change password while signed in
Enter your current password.

Enter and repeat your new password.

Click "Save".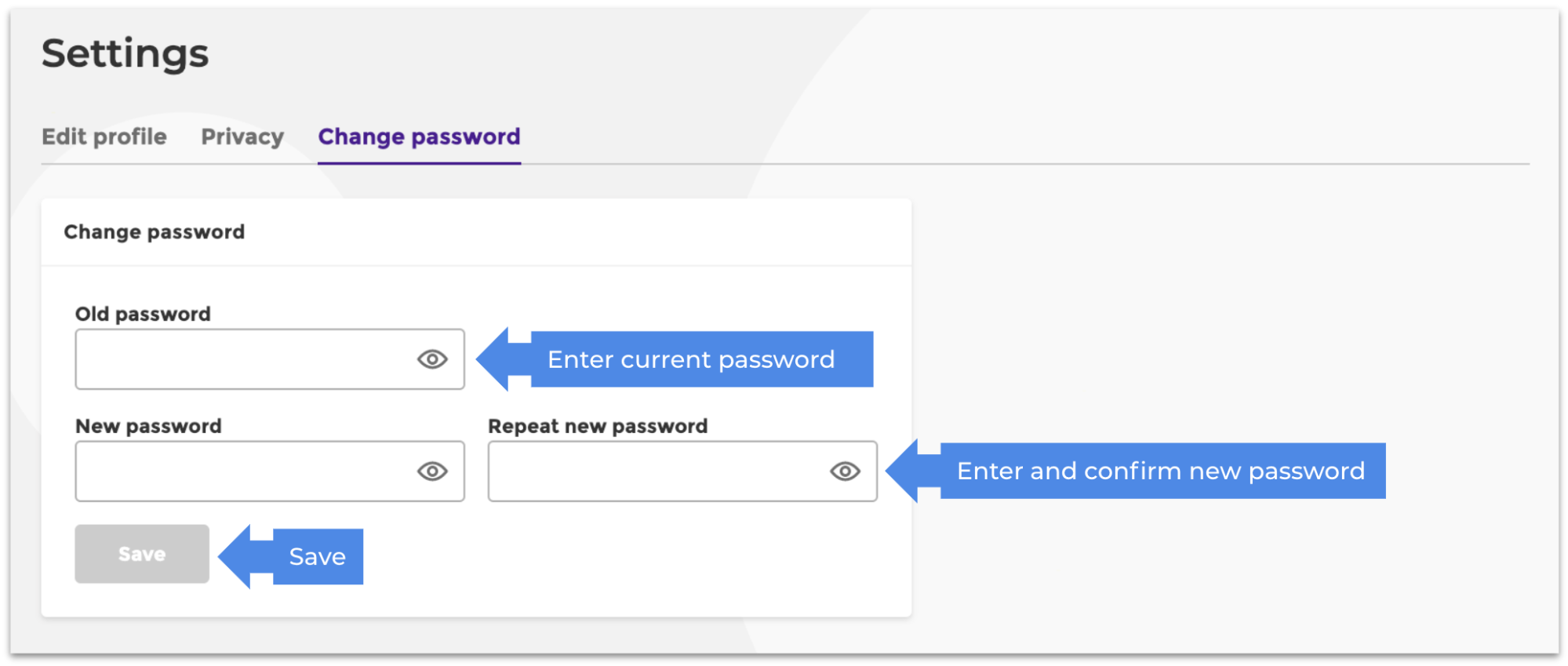 Change password while signed out
Go here and enter your email and click "Email me".

Look in your email inbox for a new message from "

noreply@getkahoot.com

".

Use the one-time-use link in that message to set a new password within 24 hours.
Not receiving a password reset email?
Seeing an error saying try again later?
This tool limits how often you can request a password reset. Please try again in about an hour, or use a different device for immediate use.
Advised to check your inbox but nothing's there?
Password reset emails should be received within 5 minutes. If not, then your email service may be blocking our service notifications. Schools and businesses often provide email addresses that are controlled by a service with heightened security settings. If you don't find our email in your spam folder, you'll need to contact your email server's IT admin and request they whitelist noreply@getkahoot.com so you can receive service notifications from us.