Work together with your team to build the tallest tower. Answer questions correctly to collect blocks and make your tower the most epic of them all!
Shortcuts: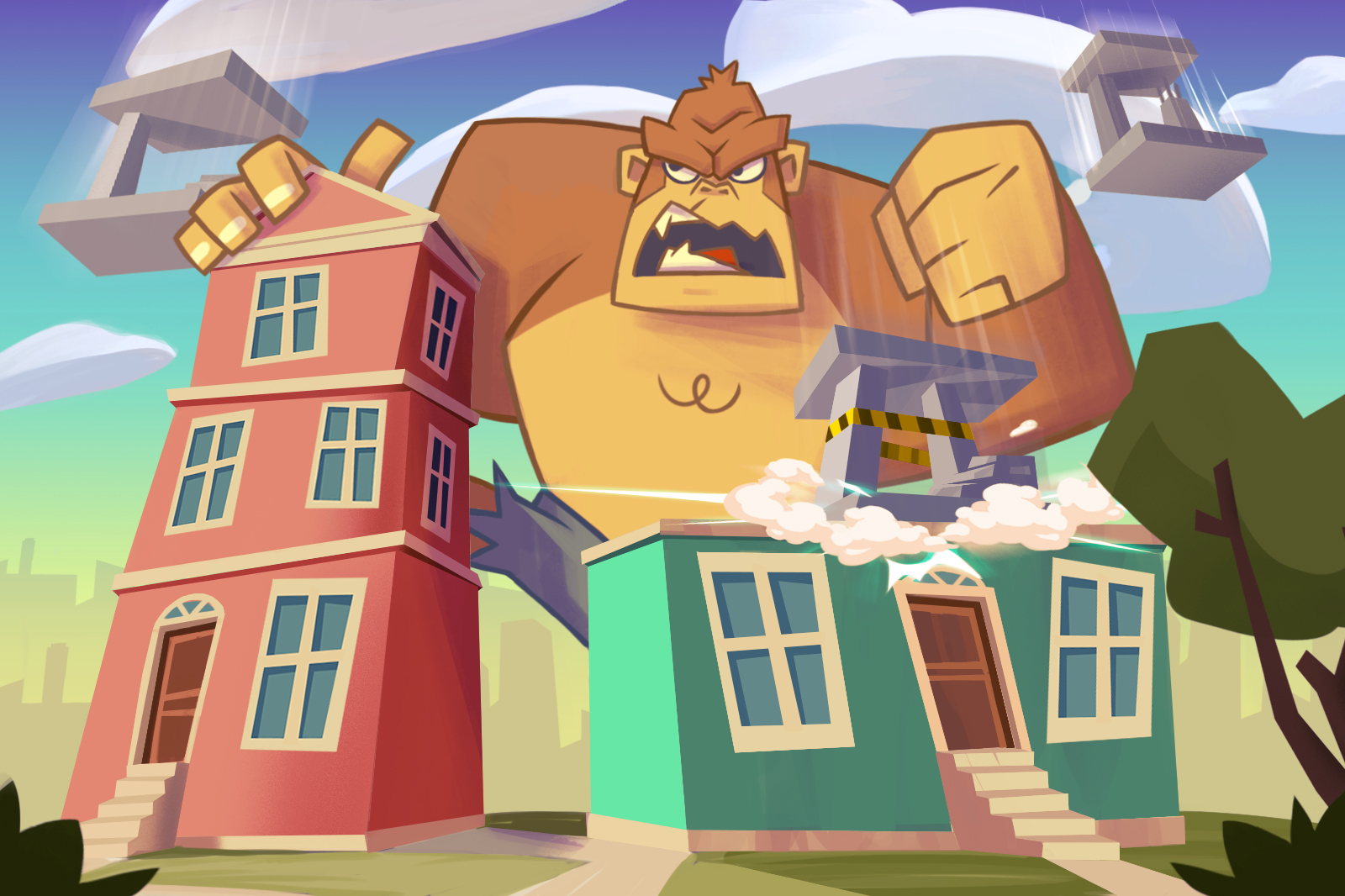 Currently, games played in the Tallest tower mode do not generate reports.
Important!
The maximum

player limit

for the Tallest tower game mode is

200

.

This game mode supports

quiz, true/false, type answer, puzzle,

and

slider

types of questions. If your game includes other question types, they won't be displayed during the Tallest tower game. After selecting this game mode, you will be informed of how many questions are supported.


The time limit, image reveal, and double points set for questions by the game creator are

not applied

.

It's not possible to change the theme, music, or add a lobby video. The video, theme, and music selected by the game creator are

not applied

.

Our platform will recommend the

time limit

based on the number of questions in the kahoot. The recommended time does not take into account the content and the knowledge level of the participants but is a guide to help you choose the optimal game length to keep your students engaged.

The

questions will be repeated

if a player goes through all of them before the end of the game.

Players can go through questions

at their own pace

and decide when to go to the next question.

Players are

randomly assigned

to teams. It's

not possible to choose a team

or move players around.
How to start
Select the Tallest tower game mode. You may need to extend the view to display all the options.



Choose the duration.


Click Start and let

players join the game

.



To add a team, click the Add team option (you can add up to 4 teams).


To remove a team, hover over its name and click the bin icon.


To remove a player from the game, hover over their nickname and click the

circle-backslash symbol

.



Once everyone's joined, click Start. The host's screen will display the towers as they're built by the players.

How to play
Join the game.

You'll automatically be assigned to a team, it cannot be changed.
Answer the required number of questions correctly to get construction blocks.
Decide where to place construction blocks by tapping or clicking on your screen as the blocks are floating from one side to the other.

Make sure to look up on the host's screen to see where the block is needed to construct a whole floor. You and your teammates need to place all the blocks in a row to complete a floor.
When you see a gorilla and a green column, stack blocks up to the green column for a power-up.


Watch out for gorilla attacks. When you see him on your tower, your team can't build (you can drop blocks but they won't be added to the tower).