No matter where you are, you can whip up a fun trivia game with nothing more than a smartphone or a tablet! And if you have any AirPlay, Chromecast, or other screen mirroring devices, you can increase the energy by casting your game for everyone to experience together!
Open our mobile app and log in to your account.
Find a game to play and tap on it.
Tap the Host button at the bottom of your screen and then select the Live game option.


Tap on the icon in the bottom right corner to choose the settings.

To enable screen mirroring, select the screen casting button in the bottom right of the screen. This will show some basic instructions depending on the type of device you're using. Here are some more useful links:
5. Once your game options are set and you're ready to let the fun begin, choose the game mode.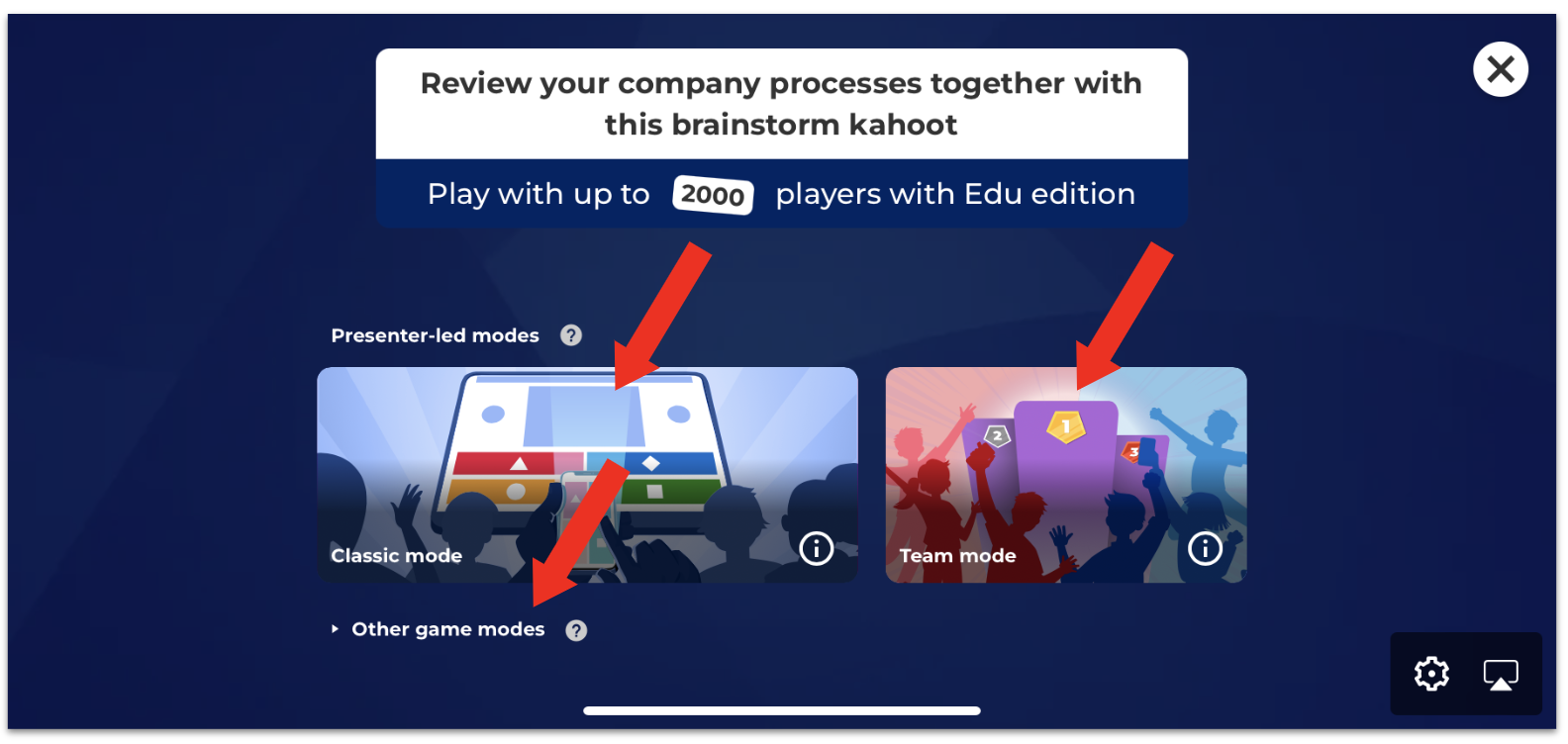 6. Let players join the game and Start the game.
💡 Read this article to boost your hosting skills! 💡
The Get feedback option is not available when you're hosting via our mobile app.