Study modes in our apps bring a self-paced study experience to you. There are several different ways to review content:
The availability of specific study modes depends on your plan level and account type.
The idea behind different study modes is to put learners in control of their studying, allowing them to determine both the pace and difficulty. This is aligned with our learners-to-leaders pedagogy, one of the core concepts of Kahoot! experience.
How to find study modes
1. Open any available kahoot in the Kahoot! app.
2. Tap the Host button.
3. Select one of the options from the Study mode category at the top of the screen.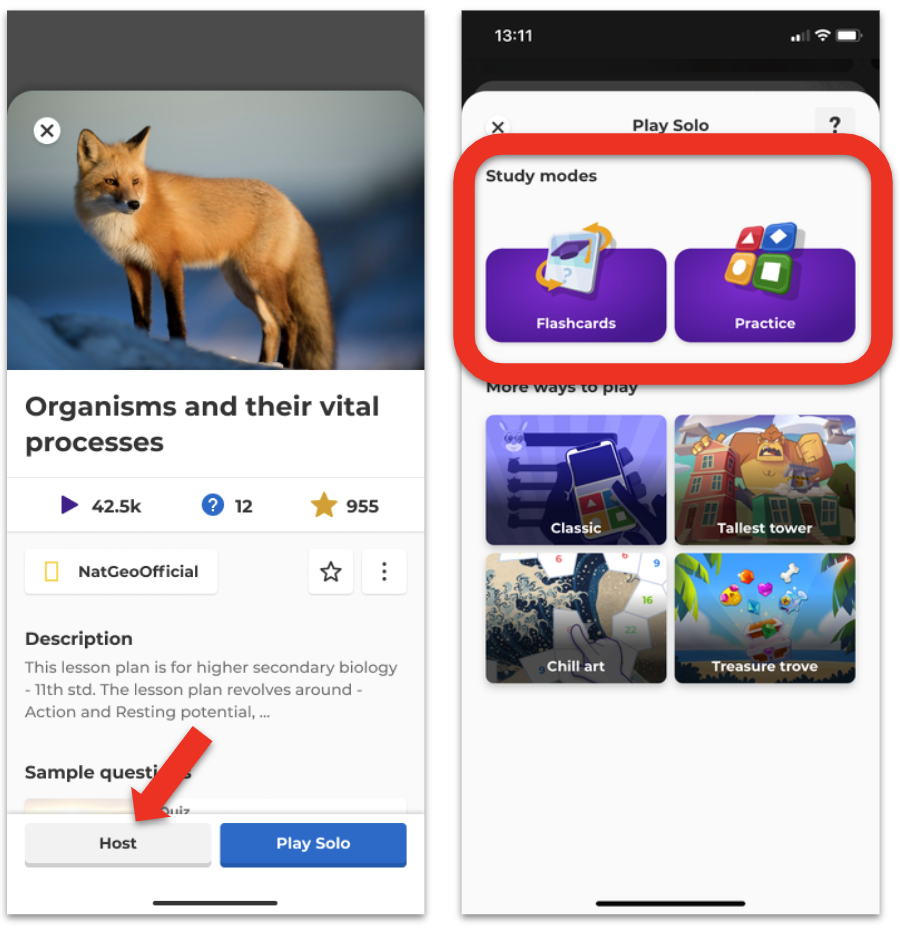 Flashcards
This study mode allows you to learn a new topic, memorize content, and quickly revisit previous lessons. Flashcards are great for preparing for a test. Going through a kahoot question by question, learners flip cards until they feel they've memorized all the correct answers.
Practice
This study mode allows you to play a kahoot at your own pace until you've answered all the questions correctly. This is also the study mode that players see after acing all the flashcards or after completing a live game or a student-paced assignment.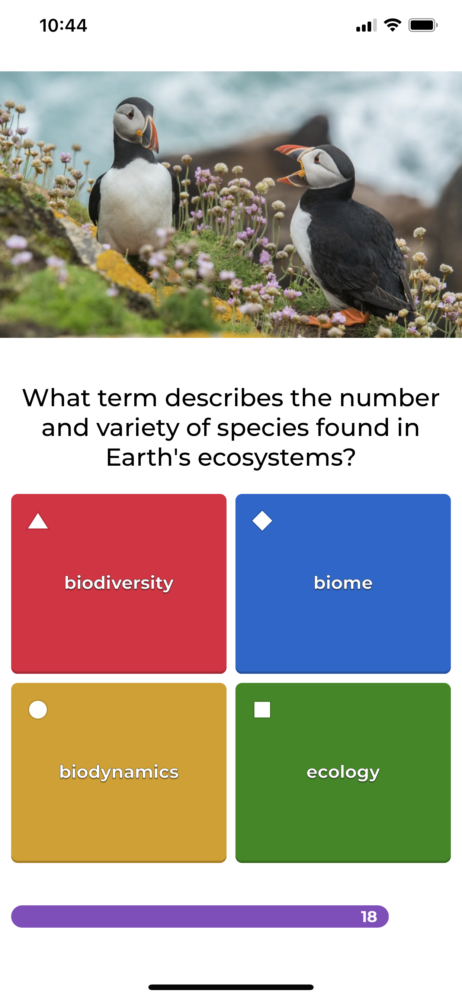 Test yourself
When learners feel confident about a topic, they can test themselves. This mode rewards learners with emotes. When a learner answers the required number of questions correctly, they can collect a reward at the end of the mode. Emotes can be viewed in the profile section.
Study groups (available to students)
With study groups, players can play their favorite kahoots and compete with their friends at the same time. Create Study Groups, practice, review content together, and score medals. Read more here.