Welcome to study leagues! Here you can play your favorite kahoots and compete with your friends at the same time! Create study groups, practice, review content together, and score medals.
Only students above the age of 13 (16 outside of the US) can join and create study leagues.
How do I create a study league?
Go to the home screen in your Kahoot! app and find the Leagues section. Click + on the top right corner. You will then be asked to add a name to your new study league, optionally a cover image can be added as well.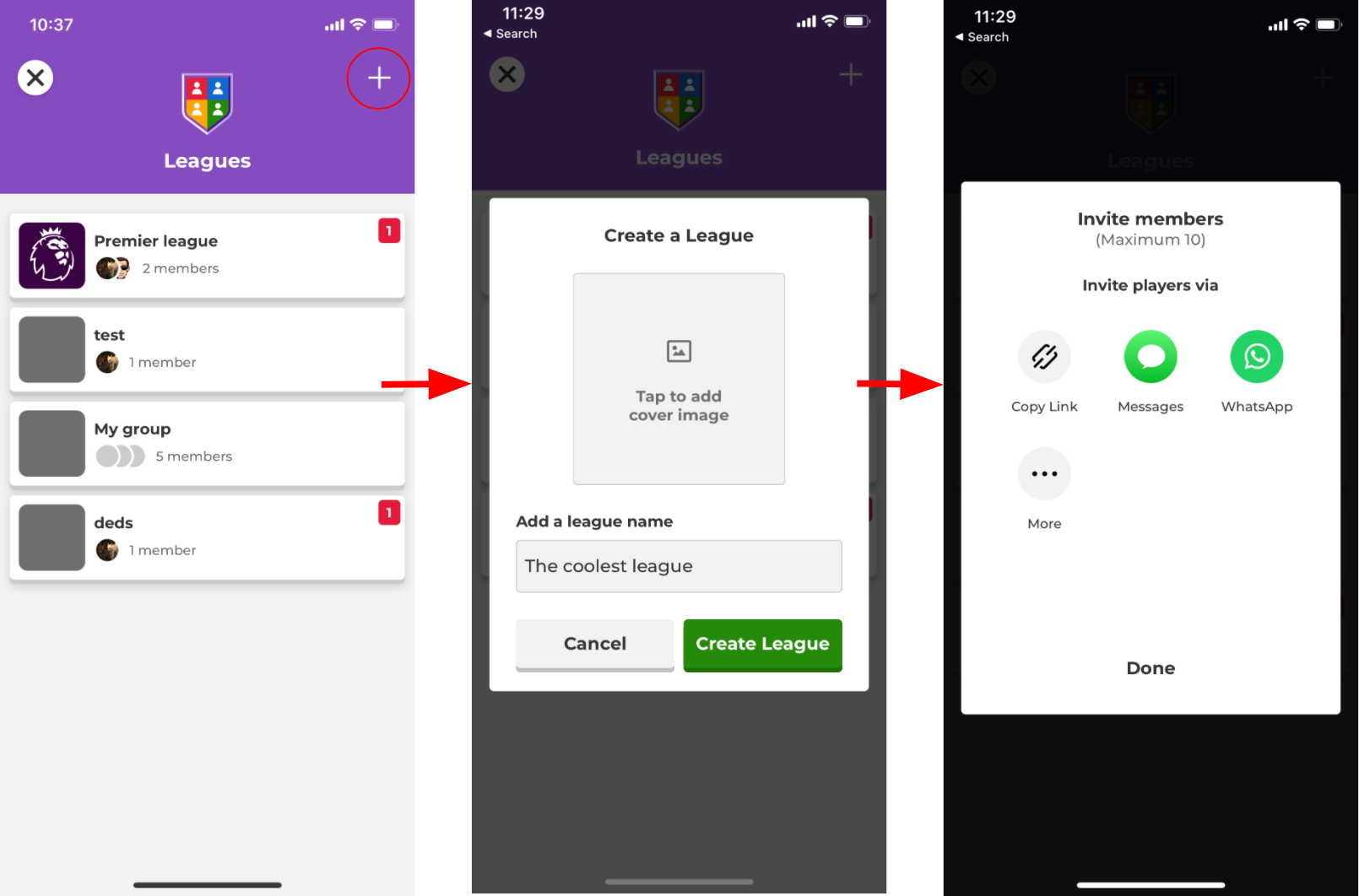 My students want to use leagues, what should I do as a teacher?
Let the students create their own leagues and invite other students and friends to join them in learning through playing. You can share kahoots with them that they can add to their leagues. This can be either your own kahoots or existing games created by other users. For example, you can recommend kahoots from the featured collections on our Discover page.
Who can invite members?
Only the admin can create an invitation link.
How do I invite friends to join my league?
You need to be the admin of a league to do that. Choose a league and click "Invite members" from the menu on the top right corner. An invitation link will be created and can either be copied or directly shared via any messaging app.
Can someone I don't know join my league?
You invite new members by sharing an invite link. This link could end up in the hands of somebody else than you intended if they forward it or post it online.
If this happens you can reset the link and make a new one by tapping the action menu in the league.
Can I remove someone from my league?
Yes. Go to the league page click member list. You will then see all of your league members, choose the member that should be removed.
How to add and play kahoot in a league?
Add games from the Kahoot! library or games you've created yourself. Find a game you would like to add to the league and click "Play" the choose "League game".
Any member of the study league will be able to add kahoots of their choice to the league as well!
What is a league leaderboard?
All of the league member's scores, as well as the current league rankings, can be viewed there. You can filter it by time: overall, this month, or this week, and filter it by either medals or points rewarded.
When will my league game end?
When all members have finished the game or 48 hours after the game was started.