You can search for any public kahoots, including your own, by using the magnifier icon at the bottom of the screen. Search for a topic you want to find kahoots about, or enter someone's username to find public kahoots made by them.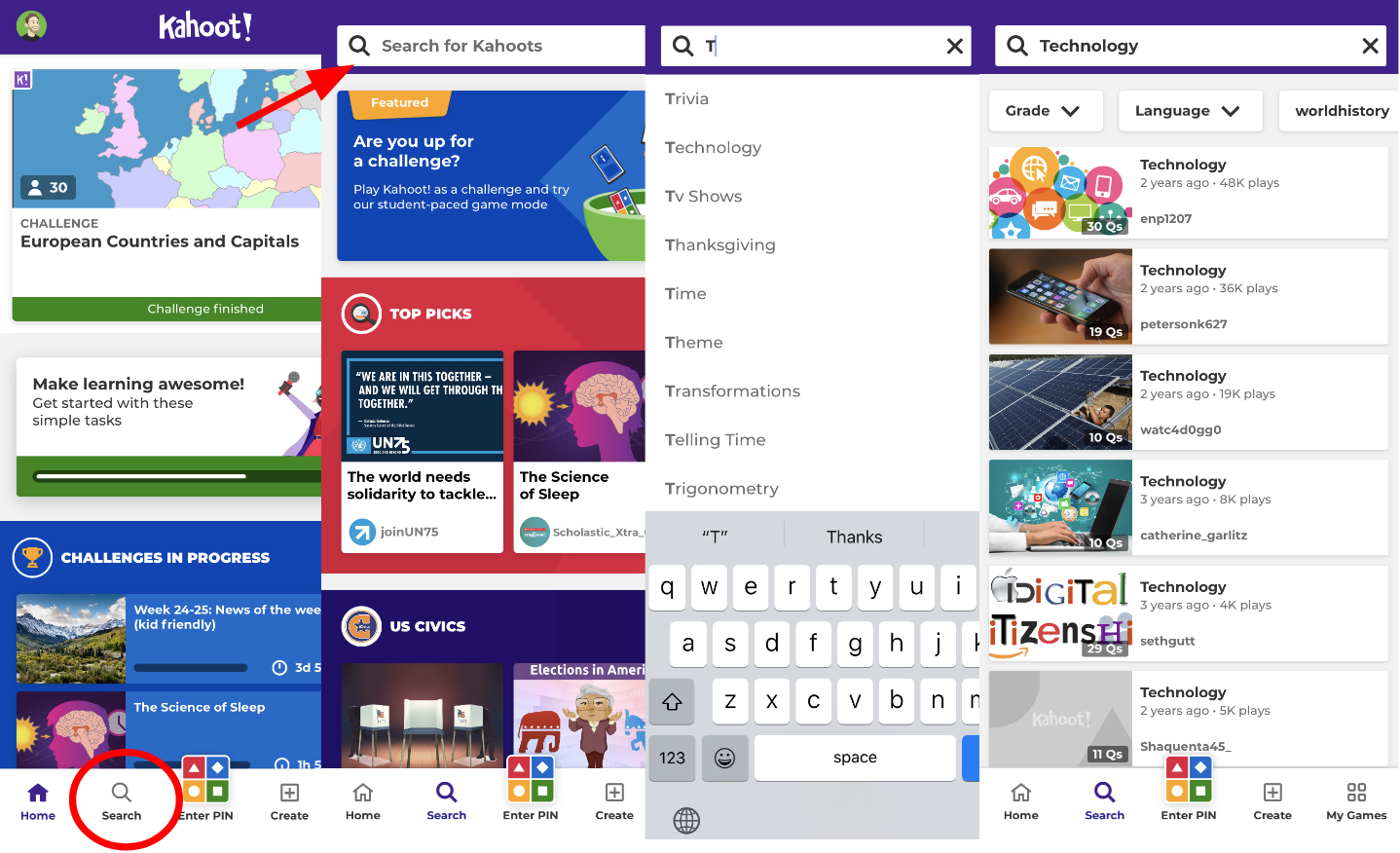 Keyword auto-complete
As you type, a list of matching popular terms will form underneath. Tap one to auto-complete your search query. Otherwise, use the "enter" button on your keyboard when you're done (appearance varies based on your device, shown in the image above as a magnifying glass to the right of the space bar).
Filter results
After submitting a search query, you'll get a list of search results. Above them will be "grade" and "Language" filters you can use to narrow your results. You can also swipe right to view popular tags associated with the keyword you searched for. Tap one of these to only see results that contain both keywords.
Kahoot details
Your list of results will include several cards, each for a different kahoot. Each card shows you the following details:
The kahoot cover image
Total number of questions
The title of the kahoot
When the kahoot was created
The creator's username

Once you find a kahoot you're curious about, tap on it to see more details, such as:
How many times the kahoot has been played by others
How many times the kahoot has been favorited by others
A short description of the kahoot, set by the creator
Preview of all the questions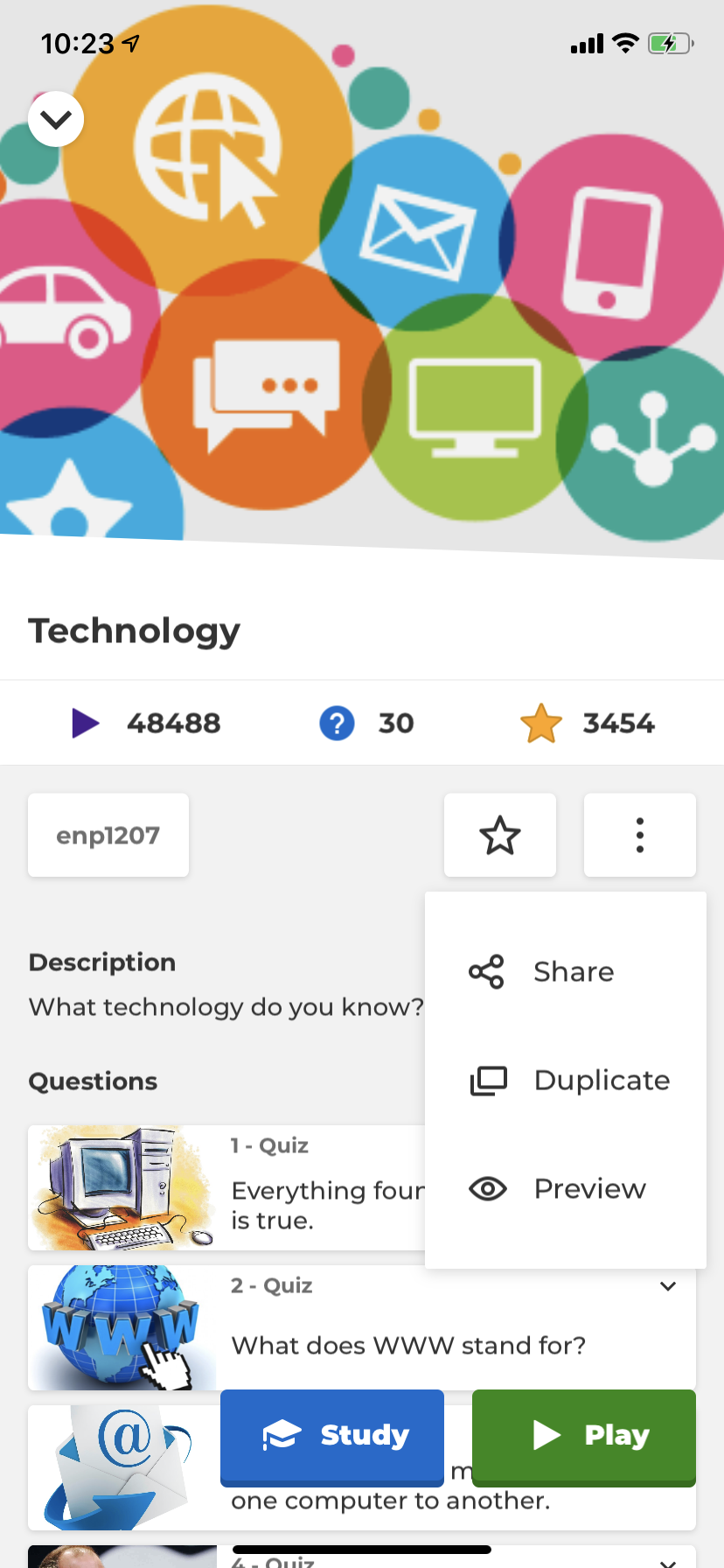 Favorite, share, and duplicate
To favorite a kahoot, tap the hollow star to the right of the kahoot's title. If the star is full, then it's already one of your favorites and you can quickly find it in the future from the "My games" section in the bottom nav bar.
Share, Duplicate and Preview options are accessed by tapping the three vertical dots just right of the star.
Personal kahoots, team kahoots, favorites, and shared kahoots
You can browse your own kahoots, your team's kahoots (if your account is licensed to have a shared workspace), kahoots you've favorited, or kahoots that have been shared with you by their creator. To access these, use the "My games" button in the bottom navigation bar. Then select the relevant folder at the top of your screen.