Are you seeing a broken link icon or text in place of images in the image library?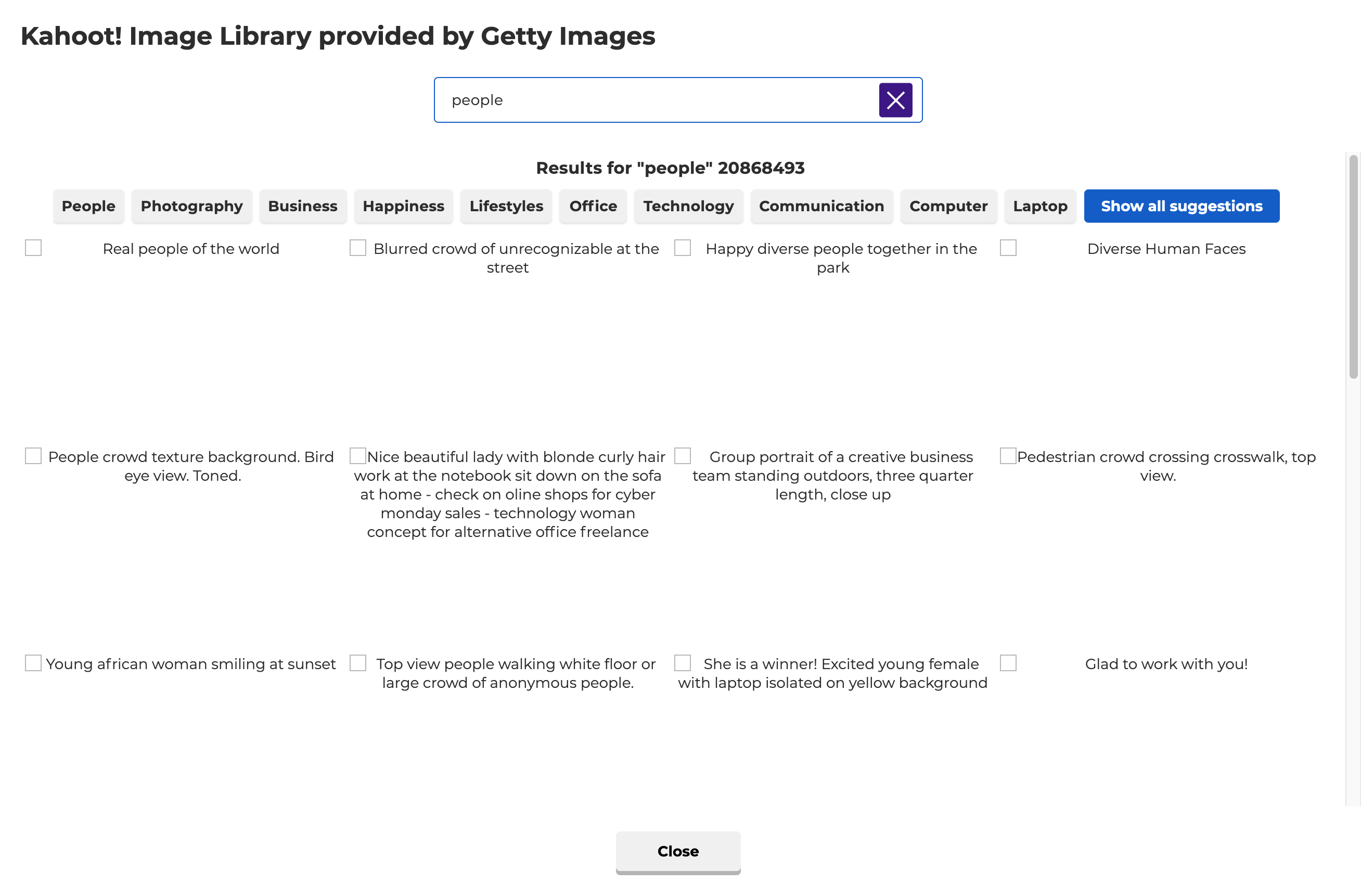 The reason for this is that your network, firewall, or antivirus is blocking media from the Getty Images website.
To fix this, you'll need to review the settings of any security software running on your device, as well as any running on your network. You may need help from an IT admin.
If you can't find anything that's blocking this, you (or an IT admin) can look to whitelist https://media.gettyimages.com.