While editing a kahoot, click on the Add slides button and select the Import slides option on the pop-up window to import slides from a PowerPoint (.pptx or .ppt), KeyNote (.key), or Adobe PDF (.pdf) file.
The Import slides option is available on the web platform only. Importing slides is not available via Kahoot! mobile apps.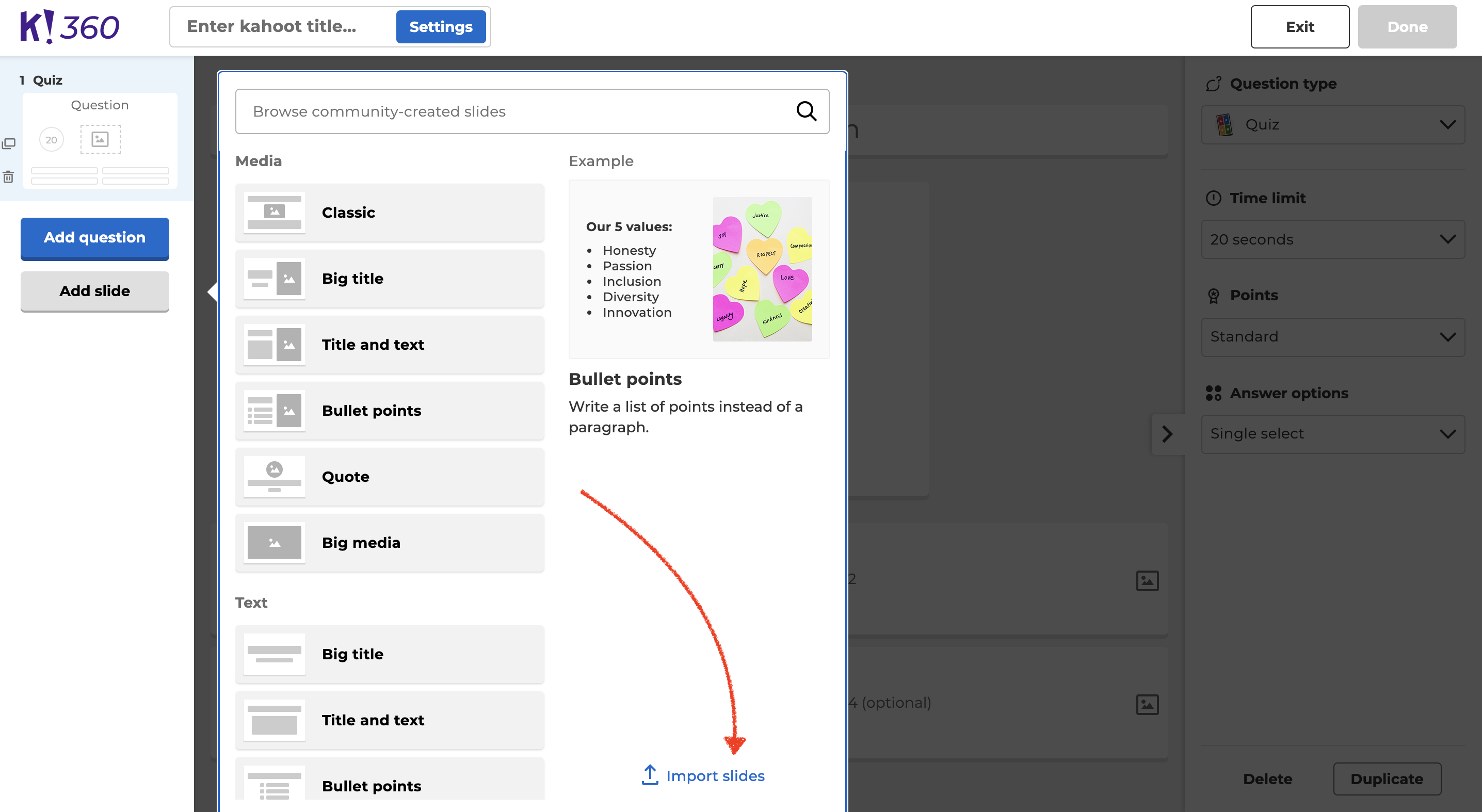 You can upload files as large as 80MB. Please note that a single kahoot can't exceed 100 questions (each slide counts as a question).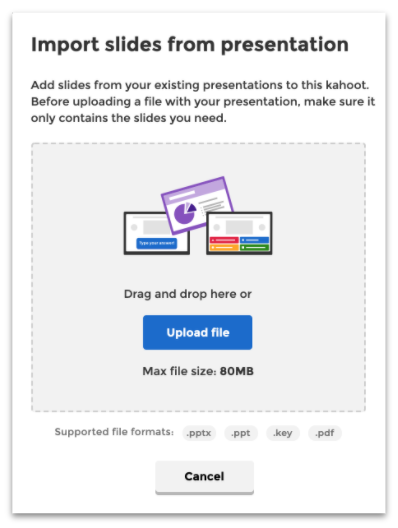 Are your slides in a Google Slides deck? No problem! Just download them as a PDF file. This is done via the following menu path: File > Download > PDF Document.