This article is for teachers with the
EDU
subscription.
In order to enable the player identifier and questions that collect written responses from students and expose them to other students, the owner needs to agree that Kahoot! can collect and use student information.
Select "Team settings" from the account menu. The "Privacy" section can be found on the "Team details" tab.
If you are not the owner, you can contact the owner and ask them to follow the guidance above.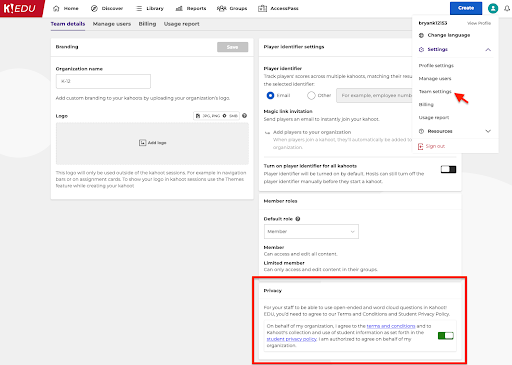 Once enabled, members can fully use features that require student information. For example, open-ended, brainstorm, and word cloud questions, as well as a player identifier.