If you're the owner, an admin, or a member of a team, you can edit and host other members' kahoots and give them the same access to yours.
Giving members access
To let others edit and host your kahoots, each kahoot must be visible to your team. Go to your team space and start creating the kahoot from there. A kahoot created in the team space will by default be visible to all the team members.
While creating or editing a kahoot
Click the "Settings" button.

Click the "Change" button.

Choose the name of your team space, or a folder in your team space.


On your My Kahoots listing
Move your kahoot from "My Kahoots" to your Team Space kahoots by clicking on "options" [ ⋮ ] to the right. You can also choose a specific folder to move the kahoot to.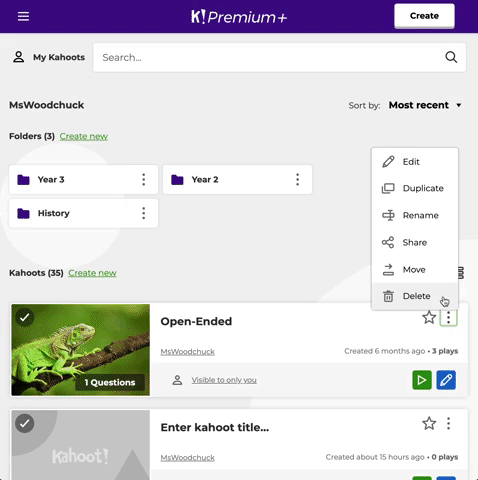 Accessing other members kahoots
You can access any kahoots that other member have saved to the team space. You can also access a kahoot's options menu to find edit, preview, duplicate, delete, and share options.
Only one person can edit a kahoot at a time. If needed, the kahoot's creator or the team's owner or admin can unlock a kahoot.
Don't want others to edit your team kahoot?
Lock your team kahoot so that others can host but not edit.
Team space kahoots can be edited by any team member unless locked from editing. If you only want to give your team access to hosting a kahoot you made, you can click the kahoot's "options" [ ⋮ ] button and choose the "lock" option.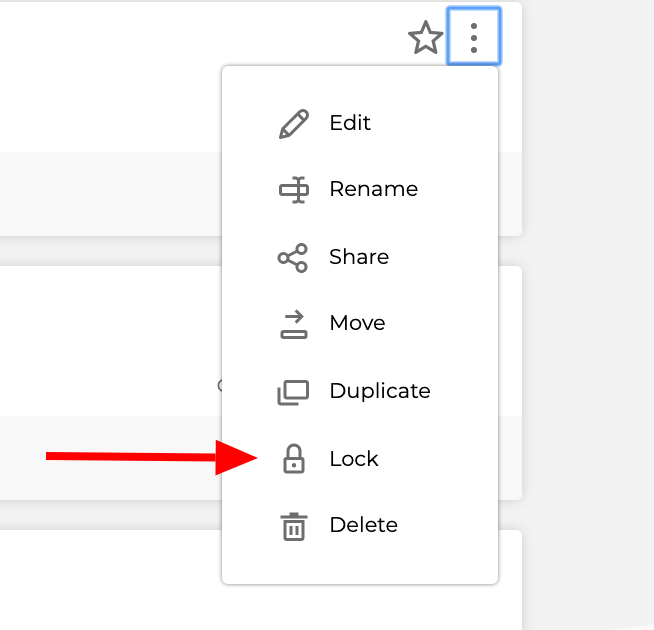 NOTE: The team owner or admins can lock/unlock any kahoot visible to their team space. Members can only lock/unlock their own kahoots in the team space.