This article covers creating and editing kahoots and questions on the web. For guidance on the creator in our mobile app, read this article instead.
When creating a kahoot…
Adjust timer in each question depending on its complexity
Raise the stakes or add a bonus question with double points, or give learners a little break in the game by toggling off points
Use image reveal to build anticipation or give hints (Pro or Premium subscription required)
This article covers:
How to create a kahoot
Simple! Go to kahoot.com, login and click the "create" button on the right side of the top navigation bar in our platform.

This will open the kahoot creator where you can: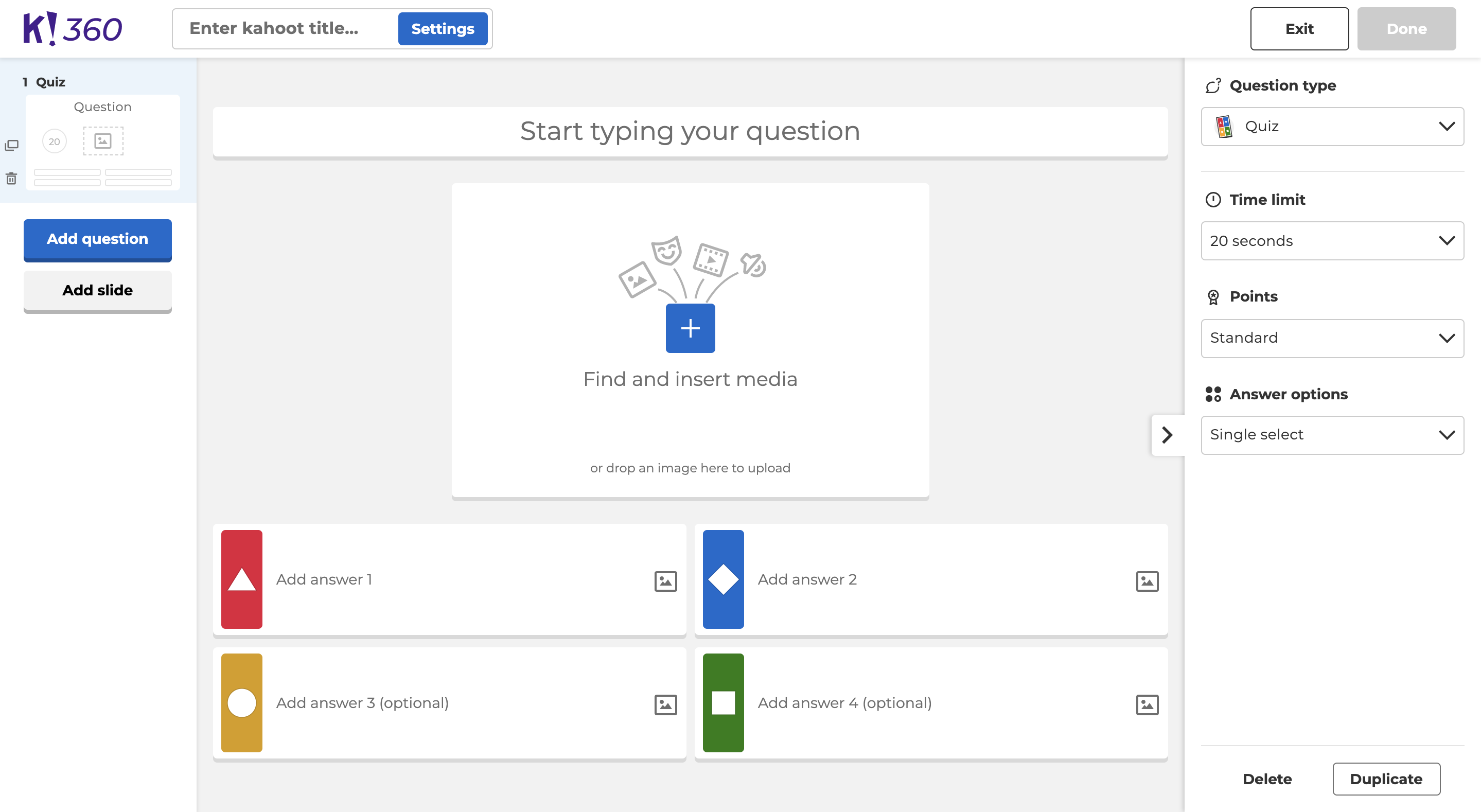 How to edit an existing kahoot
To edit an existing kahoot of yours, simply click the options button [ ⋮ ] and choose "✎ Edit".
You can only edit kahoots you've

created or duplicated

, found in

your Library

.

As an owner, admin, or member of a team (subscription required), you and other members can edit each other's' team space kahoots.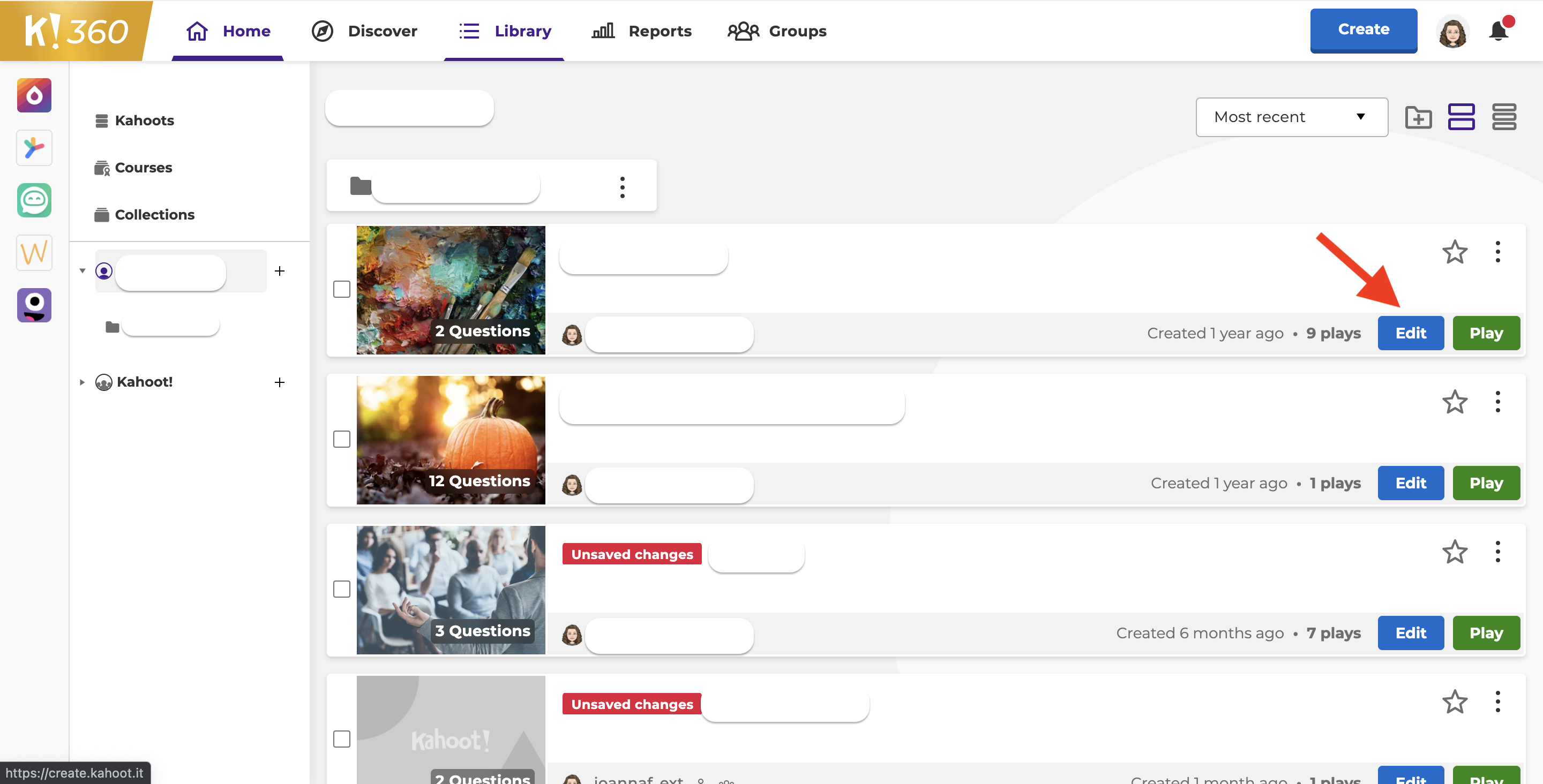 Adding and editing questions
Once you've started creating a kahoot, you can navigate between questions and add new ones in the left-hand sidebar.
Questions you've already added are listed at the top of the sidebar. You can move, duplicate, or delete questions from this list.
Under your question list are buttons you can use to add new questions. You can create new questions from scratch, copy them from other kahoots, import slides from a presentation, or import quiz questions from a spreadsheet.
How to move, duplicate, or delete questions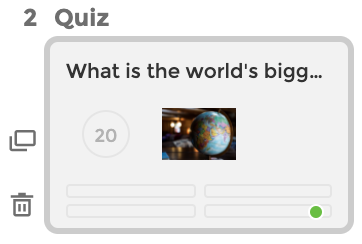 Click on a question to edit it.
Drag a question to place it above or below another question.
Click the button to duplicate a question.
Click the button to delete a question.
"Add question" button

Click on this and choose what type of question you want to add. You can add up to 100 questions per kahoot. Read this article to learn about the different question types.


"Search for questions" question bank
Question bank is not available to student and young student accounts
Click "Add question" and use the search bar at the top of the window to search for questions.

Search for a keyword or phrase that you'd like to add questions about. To search only from your own kahoots, change the filter "show all" to "my library".

Click "add" next to each question you want to import.
"Import spreadsheet" option

Click on this to import quiz questions from a spreadsheet. Questions must be in our .xlsx template with a max file size of 1 MB. You can use MS Excel, Libre Office, Google Spreadsheets or Numbers to add questions. Please note that a single kahoot can't exceed 100 questions.