When you find a great kahoot and you are happy to use it as it is, you can add it to your list of favorites!
💡 You cannot edit or move favorites.
💡 If you'd like to personalize your favorited kahoot and have a copy that only you can delete, edit and move try duplicating it!
💡 If the kahoot's creator deletes it, it will be removed from your list of favorites.

Shortcuts:
How to favorite
Go to the Discover section and find the content you're interested in.
Click the three vertical dots on the kahoot's card and select the Add to favorite option.

Alternatively, open the kahoot's details page by clicking on its card and click on the star icon below the title.
How to access favorites
Select

Library

in the left-side navigation panel.

Go to the Favorites tab.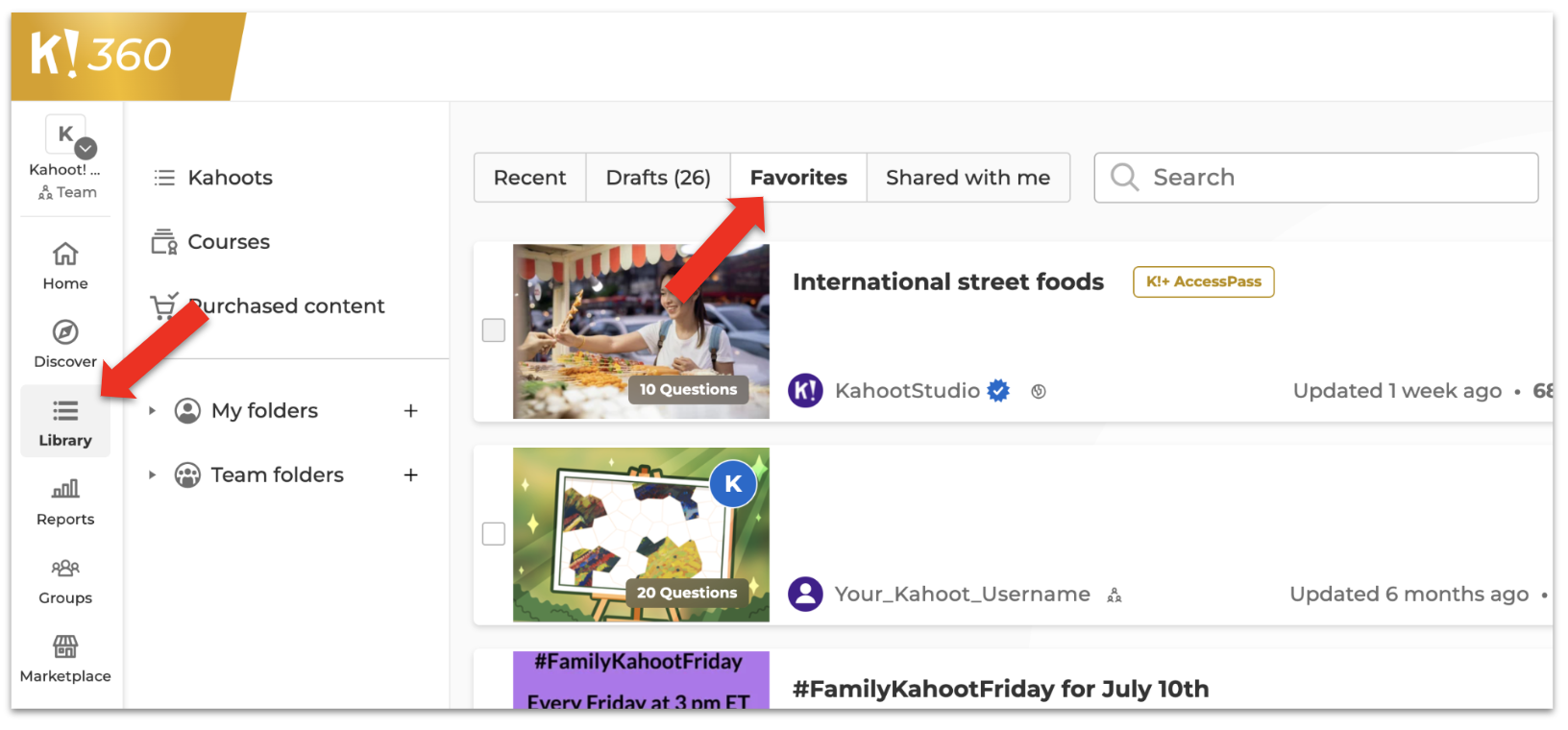 How to unfavorite a kahoot
Access your Favorites section in the Library tab.
Click on the kahoot you want to remove from favorites.
Click the star icon below its title.