If you're admin of a team, you can access and edit billing information from your settings menu by choosing Billing.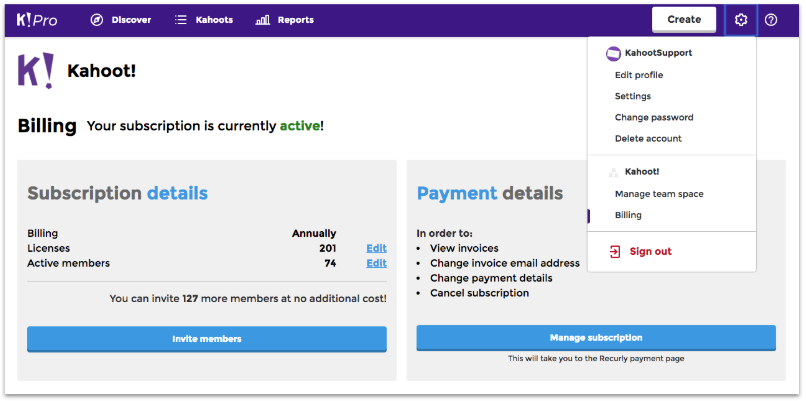 Then choose Manage subscription to be taken to a secure area where you can view and change payment details.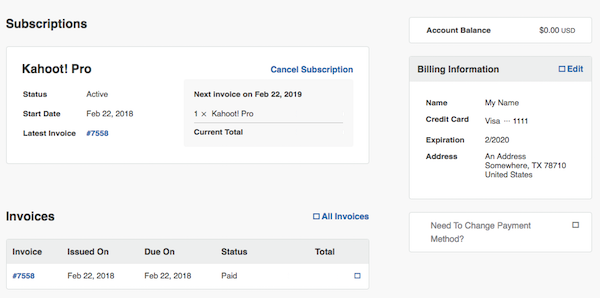 This page will have three main sections where you can view or edit information:
Subscriptions
This section shows a summary of your subscription. It also lets you cancel your subscription at the end of your current billing cycle.
Billing Information
This section shows what payment information is on file. Use the Edit link to update your credit card on file.
Invoices
This section lets you view or download PDFs of all past invoices.