Player identifier allows tracking player performance across multiple games. Once you or your team have hosted multiple games with player identification on, you'll be able to combine reports into one.
When enabled, players will be required to enter a player identifier when entering the game, such as an email address, that will be associated with their nickname. This allows you, the host, to know the identity of each player, see their answers and score, and track progress in training or tournaments.
Note that you are the data controller of the personal data collected as a player identifier and responsible for its lawful collection and use. Kahoot! acts as a data processor, and will not use this information for any other purpose than to provide services to you.
Please note the following:
Set up Player identifier
Before anyone can toggle Player identifier, the owner or an admin must enable this feature for the team.
Click the gear in the top right of your screen.

Click "Manage team space"

Toggle on "Enable player identifier" under

Settings

.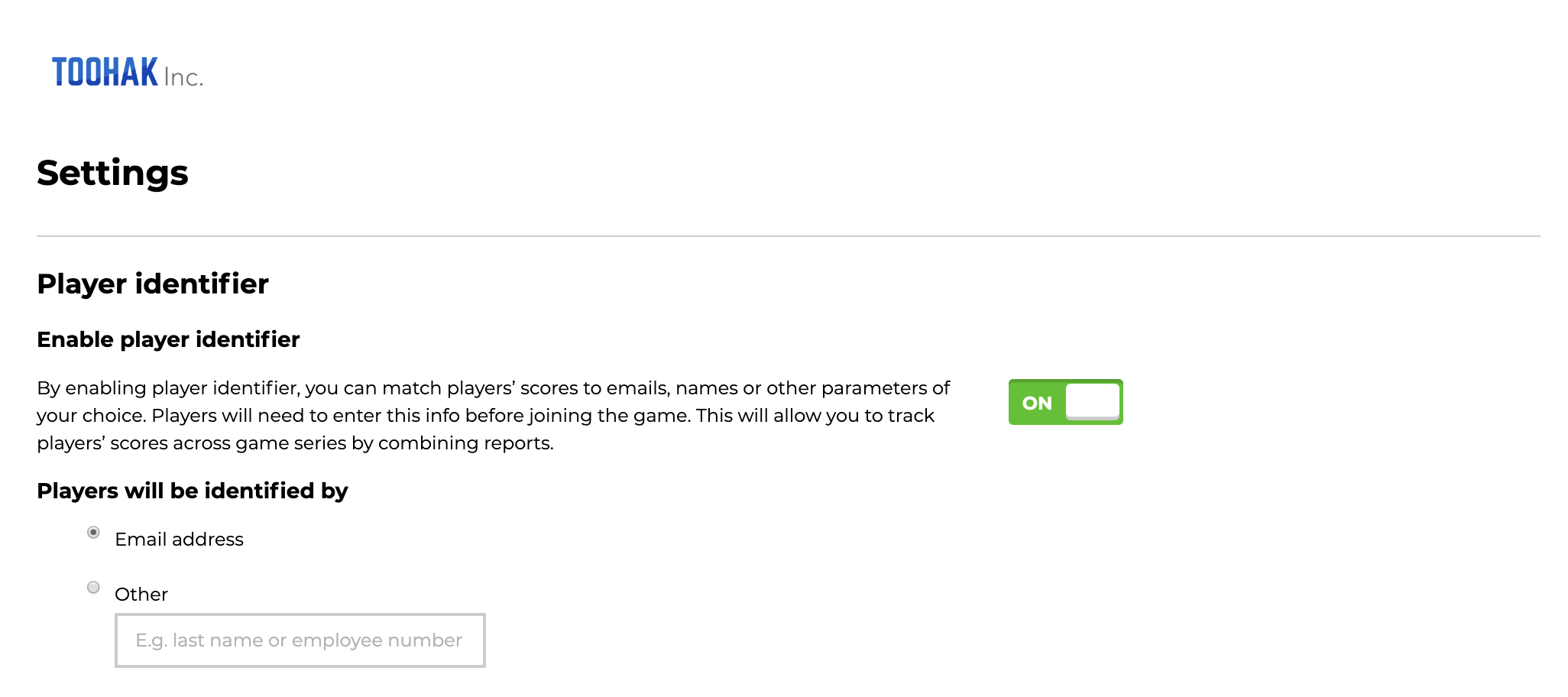 By default, players will be identified by email address. You can change this to "other" and type the name of your own custom identifier.
Host with player identifier
If the owner or an admin has set up player identifier, then anyone on their team can toggle player identification when they host games.
Click the play button on any kahoot

visible to only you or your team

.

Toggle on "Enable player identifier" under Classic and Team mode buttons.

Click "Classic" to start the game.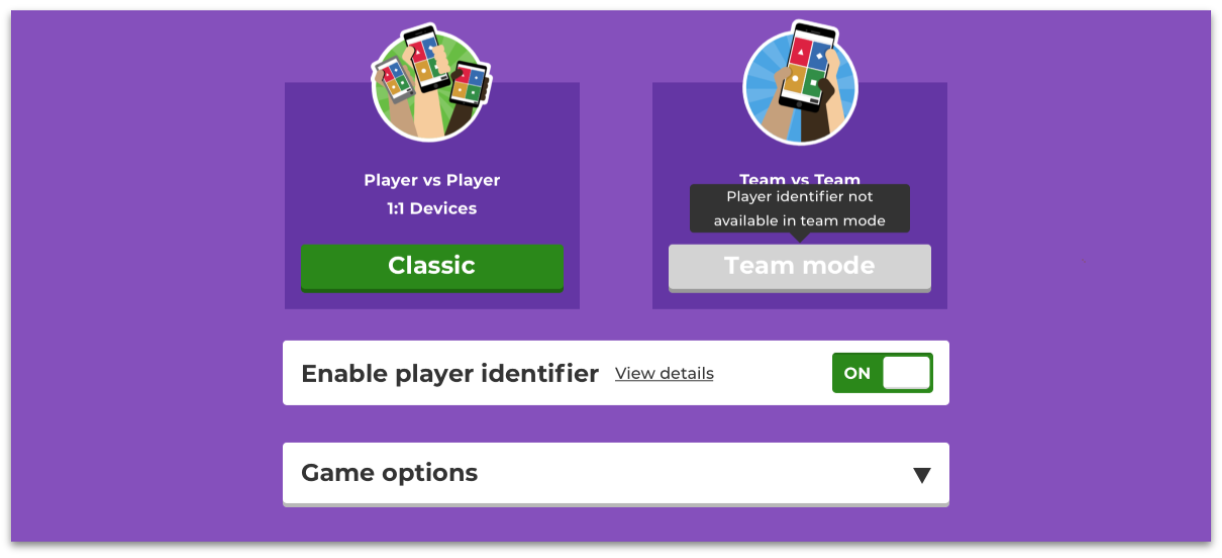 Playing a live kahoot with player identifier
If the host toggled on player identifier before they started the game, players can download our Android or iOS app or go to kahoot.it to enter the game PIN. They will be prompted to enter their email or your custom identifier before they choose a nickname.
Identified learners will not have their identifiers displayed during gameplay. Identifiers will only show in reports.

If identified learners are using our Android or iOS app, their identifier is saved in the app so they aren't prompted to enter it every time they join games by the host's team.